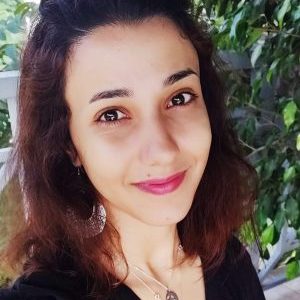 Selsabil Dkhil
Business Development Manager, Hands for Hope,
Amani Community Curator MENA
"I dream of an African continent where marginalized communities have access to potential opportunities and needed resources to thrive."

Salsabil is currently working as a business development manager with Hands for Hope. The start-up works on empowering people with disabilities, so that they can enjoy their full rights as Tunisian citizens and participate in society on an equal basis with others, in a barrier-free Tunisia. Before that, Salsabil was working as a program manager with EL Space, the first social innovation hub in Tunisia. Along with her work experience, Salsabil has successfully designed, implemented and coordinated projects that tackle social challenges in the MENA region. She was the country coordinator of the Youth for Change program that aims to identify youths from 10 Arab countries and provide them with the opportunity to inspire positive change in their communities by implementing their social startups.
She also designed and implemented the Global Innovation through Science and Technology GIST program in Tunisia, which involves more than 36 countries and that aims to create a global network of entrepreneurs and support them in launching their businesses. Salsabil learned about the African entrepreneurial ecosystem when she first designed a knowledge exchange program between two innovation hubs in Tunisia and Kenya that was successfully funded by HIVOS. She developed her knowledge about Kenya's innovation field when she joined ThinkPlace Kenya as a social innovation Fellow. Salsabil has a bachelor degree in Sciences of Business Administration and she took part in the intensive summer class on social entrepreneurship and change in Uconn University, USA.