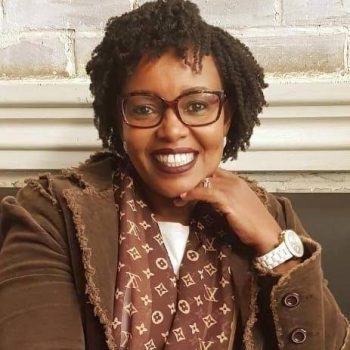 Semerian Sankori
Clara Semerian Sankori is from Kenya, born and raised in Kajiado County, Isara Village. She lives in Nairobi with her husband Joe and twin children Milanoi and Mayian .
Semerian has worked in the banking sector in Kenya and the social sector in Australia. She is the founder/ CEO of Patinaai Osim; a nonprofit organisation founded in 2010 to address issues affecting girls and women in nomadic communities in relation to health, education, economic empowerment and environmental management.
Semerian holds a Bachelor of Commerce degree in Tourism Management & Marketing, a Post Graduate Diploma in Community Development Practice and a Masters in Social Policy from Curtin University of Technology in Western Australia.
Semerian's vision is to be an agent of change in her community by helping to improve the lives of girls and women through education. She decided to join the Amani Institute Social Innovation Management program to be equipped with new innovative approaches and leadership skills to grow the impact of her organization.