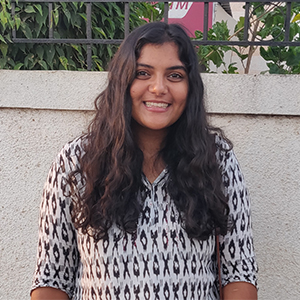 Shruti Karipineni
Community Development
Shruti is a graduate from the Symbiosis School for Liberal Arts in Pune, India, with a Bachelor's degree in Liberal Arts, Economics and International Relations.
She has volunteered with multiple organizations centered around improving health and education for communities in Uganda and India.  Her high school education in Uganda helped shape her perspective on changes that need to be pursued in order to align with the ideal of equal rights for every human. Her vision is to create an e-platform for education that is easily accessible to children in marginalized communities across the globe, using open-source information. She is currently learning how to code in Python and MySQL.
She has joined Amani Institute's program to gain new perspectives and expand her network.