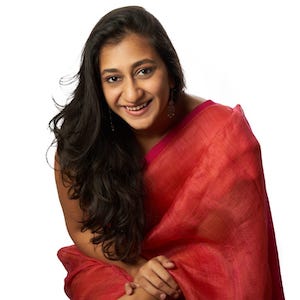 Shruti Parikh
Associate, Dasra
Shruti works to drive cross-learning, build partnerships, mobilize resources, and inspire collective action amongst funders and other key changemakers through her work at Dasra. Her primary focus is centered around issues of young people's health, rights, education, and gender equality.
Shruti began her journey in social impact with a passion for improving health rights for women and children. This interest sparked while she was still a student, working on a patient education project at St. Jude India Childcare centers; a residential facility supporting low-income families with children who are undergoing cancer treatment. She is inspired by the potential of innovative and non-medical interventions to improve population health outcomes and is hopeful for the growing prioritization of women and young people in India's rapidly evolving development sector. She is eager to deepen her understanding and contribution to this field.
Prior to her work on gender equality and adolescent wellbeing at Dasra, Shruti worked in the healthcare space in primarily business development and partnerships roles across nonprofit, for-profit, and student-led organizations. These include Possible Health (a nonprofit working to improve systems to lend access to high-quality health services in rural Nepal), Healthcourse (an NYC-based healthcare tech company), and GlobeMed @ Columbia University (a student-led public health network). Shruti completed her Bachelor of Arts in Biological Sciences, with a minor in Science & Public Policy from Barnard College of Columbia University.
As a changemaker and Amani fellow, Shruti hopes to gain a network of passionate individuals, polish and systematize her approach to social change, and build her leadership voice to not only lead and deliver impactful interventions but also nurture teams and build careers in this space. Shruti is an Amani Fellow because she is committed to building people-led, gender-equitable, and sustainable solutions to solve the world's most pressing issues.