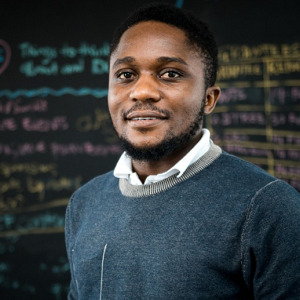 Simon Mtabazi
Social Innovations Advisor, Human Development Innovation Fund
Simon has been part of the Tanzanian innovation ecosystem since 2013. He has managed various development projects at the design, implementation, and evaluation stages. Previously, Simon managed various EdTech projects during his work for She Codes for Change, Powering Potential, and the SCRATCH Educators meetup in Tanzania. 
As a young leader, Simon shares his passion for development, technology, innovation through his membership at the Global Shapers hub in Dar es Salaam and other platforms for mentoring and coaching his fellow youths in innovation and entrepreneurship. 
Simon is currently working as the Social Innovations Advisor at the Human Development Innovation Fund where he is working on projects such as the annual Innovation Week, the Innovation Ecosystem Map, and other activities for building the capacity of the Tanzanian innovation ecosystem.