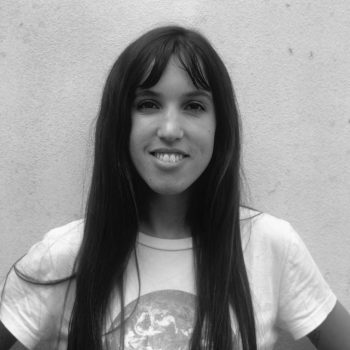 Sofia Villalonga
Brazil Class 10
Sofia Villalonga was born in Buenos Aires. She is a Human Resources Administrator and Ontological Coach, with Leadership and Talent Management training. She started her professional path in human resources working with large companies (Firmenich, Carrefour) that made her see the talent and potential challenge that was in sight and completely ignored. This was a reason enough for her to decide to incorporate new tools that helped her move through the necessary change to which all organizations are directed, where the human being is in the centre and is not only looked at as a means to achieve a specific goal.
She understood that self-knowledge and new transgressive leaderships were the keys to welcome this new paradigm. She is a trained coach particularly in techniques related to creativity and innovation, and today she works as an Operations Manager in Matteria Argentina, a B-Corp, where they attract and manage talent for private, public and civil organizations that are changing the world. She also guides professionals in getting purpose clarity. How to be able to carry it out on an impact market, where they can share their talents and motivations with the world in a cause that inspires them.
She loves exploring new ways to do things, designing processes and taking ideas into action to create an impact. She chose Amani Institute to continue challenging herself and commit to the idea of being a changemaker.