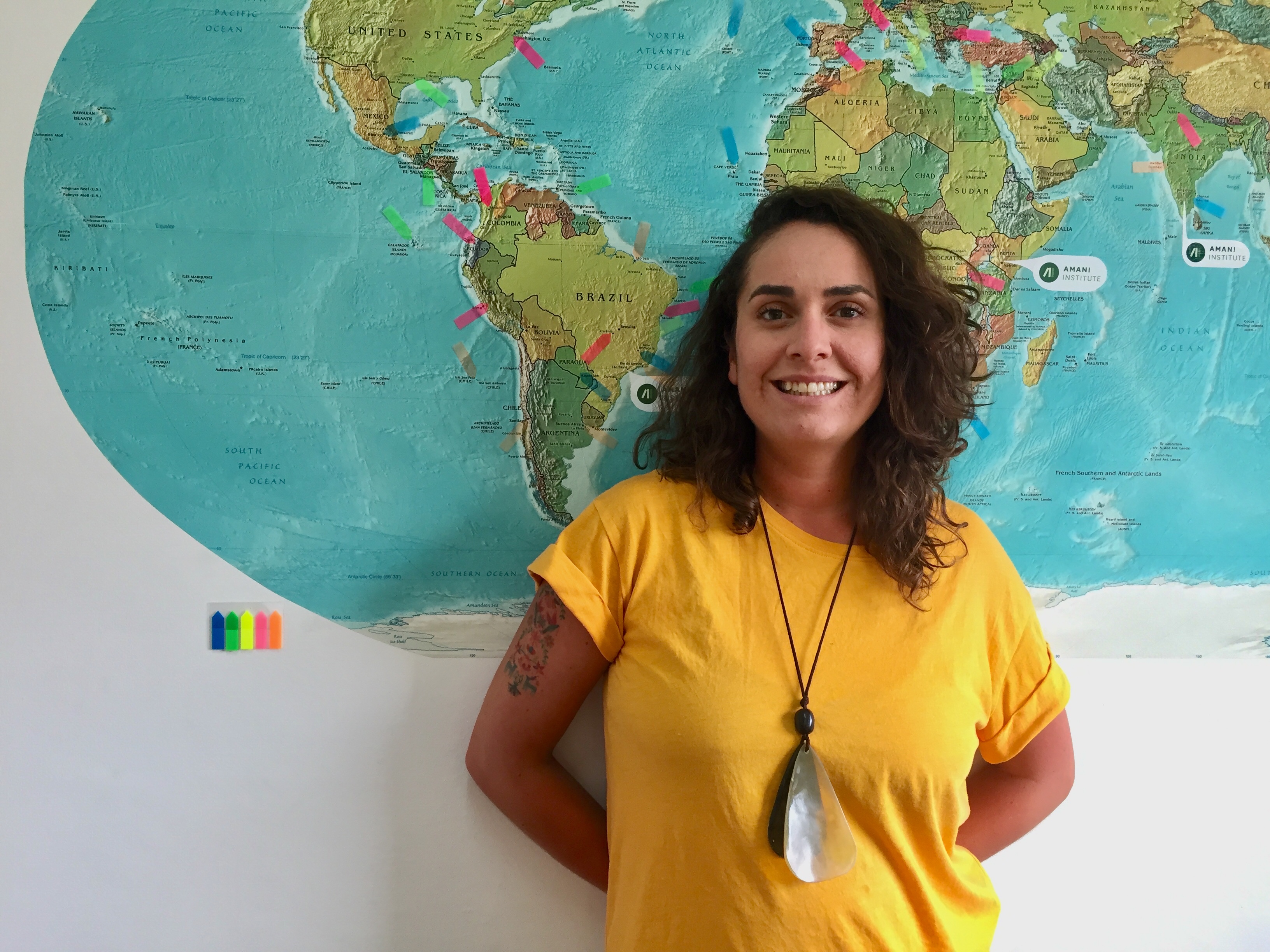 Stephanie Sacco
Social Innovation Expert
Facilitation, Gastronomy, Project Management, Social Innovation and Entrepreneurship
Stephanie has always been curious about the world. At a very young age, she decided to live abroad for a year. Experiencing all those different cultures opened her mind and made her realize she was passionate about traveling, people and food. When she's not at work you will find her playing around in the kitchen or traveling somewhere she's never been before – with a lot of friends! Stephanie studied International Relations for her Bachelor's Degree but her career has always been about people. She worked as a recruiter for Latin American countries at Michael Page, and later as an intern at Google.
She was happy helping people find their dream jobs, but still something was missing for her. She always wanted to live in a more equitable world, where people respect one another and nature, and have the same rights and opportunities. Stephanie soon fell in love with the mission of one organization called Gastromotiva. Using food as a tool for social transformation, Gastromotiva unites her greatest passions with her dream of changing the world. For three years now, she has been working closely with the vision of the organization, promoting events and special projects towards the goal of empowering people through food.
More about Stephanie on her website
here.