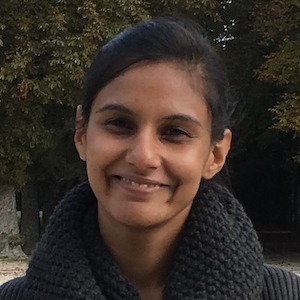 Suruchi Anand
Growing up in India and the United States, Suruchi has long been passionate about issues surrounding global inequity, especially in relation to healthcare. The wide socio-economic disparities within her own community have further fueled her to work towards sustainable global health solutions with an emphasis on local needs and outputs.
Suruchi has worked in various facets of health technology within the fields of research, innovation, strategy, and development at the University of California, Berkeley, Sandia National Laboratories, and Medtronic. She holds a Bachelor's Degree in Bioengineering from the University of California, Berkeley and an MBA from INSEAD.
Suruchi is an Amani Fellow because she wants to develop solutions to allow all people to have control of their personal health and to have full access to required care. She wishes to partner with like-minded people and organizations from around the globe.