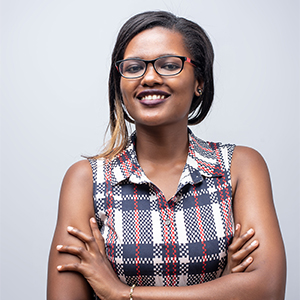 Sylvia Nyaga
Sylvia is from Nairobi, Kenya. She graduated with a degree in Water and Environmental engineering from Egerton University and did engineering design internships during her university breaks. She has volunteered for Africa Cancer Foundation and, through AIESEC, in Rwanda and Bahrain, working on education projects.
Sylvia wants to become a social entrepreneur working on attaining SDG Goal 6: clean water and sanitation. Currently, she is working on her social initiative called Syna. Syna works to provide alternative sanitation solutions and also offers sanitation training to students who have special needs.
Joining Amani Institute's Social Innovation Management program, she wants to learn how to run and manage her own social enterprise.