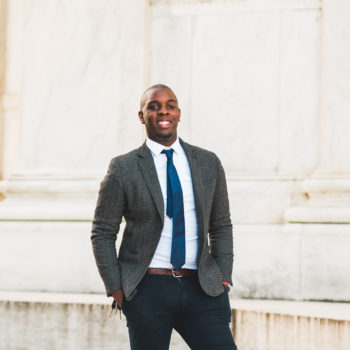 Tito Oluwatito Obaisi
Expansion Manager, Hungry Harvest / Founder, TTOX
Tito currently works as the Expansion Manager with Hungry Harvest, a social enterprise that works to use the systemic food waste problem in the US to solve food insecurity issues.

He is also the founder of a mobile and web development consultancy that grew out of his background in tech, business development and operations in a number of early-stage tech startups in industries ranging from real estate to delivery logistics. Prior to this stint in the private sector, Tito worked to promote youth empowerment as an Associate Director for a small non-profit, co-founding an internal startup accelerator to fund and support youth business ventures.
Tito is determined to bring the skill sets he developed in both the private and non-profit sector to better the world through socially-oriented enterprise. He is interested in causes focused on the empowering of socio-economically marginalized, youth and the promotion of sustainable housing.
Tito earned his undergraduate degree in Government, Economics and Philosophy at Georgetown University, and is currently a staff writer for SB Nation in his spare time covering one of the great loves of his life, Liverpool FC.