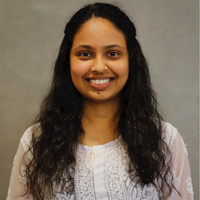 Vaishnavi Reddy
Program Administrator, WE HUB Foundation
Vaishnavi Reddy is an Indian national currently working as a Program Administrator at WE HUB in Hyderabad, India. 
She has a Bachelor's Degree in Business Administration majoring in Finance from the University of Massachusetts. She has a keen interest in volunteering, having dedicated her skills to support numerous disability and inclusion initiatives.
At Amani Institute, Vaishnavi aims to learn from the global network of change-makers and translate ideas into action.
In her free time, Vaishnavi loves going on road trips and is a bonafide foodie!