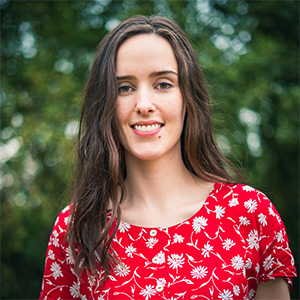 Vigdís Steinthorsdottir
Vigdís was born in Iceland and raised on a farm in the countryside. She studied Creative Technology at the Icelandic Film School and has worked in post-production at Sagafilm, the biggest TV/film production company in Iceland.
Wanting to explore how she could do something more meaningful and to gain new perspectives on life, she travelled around South America; this sparked her interest in minimalism, conscious consumption and creating a sustainable society. Inspired by these experiences she started educating herself on the climate crisis, and decided to work in this space.
She has joined Amani Institute's Social Innovation Management program to explore her potential as a changemaker and to grow her network with like-minded people, while exploring new places and experiencing different cultures.