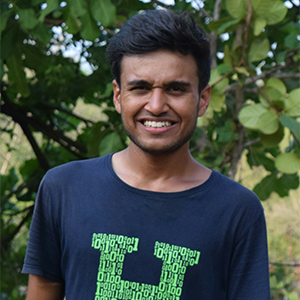 Vikraant Singh Sanwal
Country Head at Aristotle's Cafe India, Experiential Education Facilitator at JUMP! Foundation,
Amani Community Curator Asia
Youth Development
Vikraant grew up in different places across Central, South and North India. Passionate about problem solving and computer programming, he pursued a degree in Computer Science Engineering where he acted as the Student Ambassador for companies like Google, Microsoft, Mozilla etc. to educate and digitally empower his communities.
Disillusioned by both the formal education system and "developed" cities, he dropped out of university in pursuit of meaning, a closer relationship to nature and "education for the sake of learning". His search has led him to be an Outdoor Professional and Experiential Educator who works with children, facilitating learning through reflection and self-realisation by creating challenging and awe-inspiring experiences with a focus on mindfulness, sustainability, compassion and empathy.
He has freelanced with JUMP! Foundation, Utsaah Outbound and several other organisations in India, and 4 other countries in Southeast Asia.
Vikraant has joined Amani Institute to give further direction to his role as an educator, to learn how to make a sustainable living as a changemaker and to better serve his community.