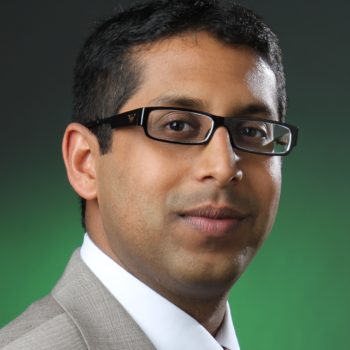 Vilas Dhar
Founder, Next Mile Project and Harvard Social Change Fellow
Business Development, Impact Investing, Social Entrepreneurship
Vilas Dhar is a social impact investor, entrepreneur, and senior counselor to governments and businesses.
Vilas's career has included founding and serving as CEO of a recognized public interest law firm, investing in high impact ventures to public and private exits, building public strategies on digital services, entrepreneurship, and innovation programs, and founding the Next Mile Project. At this first-of-its-kind incubator, social change organizations receive access to a suite of philanthropically funded customized services to support and scale their impact – leveraging private sector expertise for the public good.
Through his private office, Vilas now manages a global portfolio of direct, venture, and philanthropic investments, advises international entities on public policy, development finance, and social investment strategy, and serves on several public and private sector boards, including roles as Board Secretary and Chair of the Audit and Risk Committee at a large philanthropic institution.
He has served as the Gleitsman Fellow on Social Change at Harvard University and as Entrepreneur-in-Residence at the University of Illinois. He holds a J.D. from NYU School of Law, an M.P.A. from the Harvard Kennedy School, and dual Bachelor's degrees in Biomedical Engineering and Computer Science from the University of Illinois, where he was named University Chancellor's Scholar.