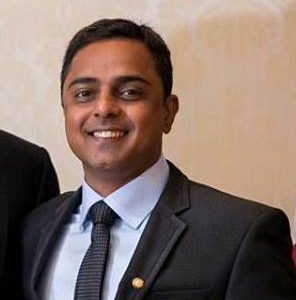 Vishal Talreja
Co-founder, Dream a Dream
Education, Youth Development
Vishal co-founded Dream a Dream (www.dreamadream.org) along with 11 others. Dream a Dream is a registered, charitable trust empowering children and young people from vulnerable backgrounds to overcome adversity and flourish in the 21st century using a creative life skills approach. Currently, we work with 10,000 young people, train over 5000 educators impacting over 137,500 children and young people and sensitize over 2500 volunteers through our unique Life Skills Development model.
Dream a Dream is acknowledged as an innovator in life Skills development amongst young people from urban slum communities, creating innovative ways for community volunteering and setting very high-standards of transparency, accountability and impact. In 2015, Dream a Dream was recognized amongst 10 Champions in the world that are "Re-imagine Learning through Play" in the 21st century by Ashoka and Lego Foundation.
Vishal is an Ashoka Fellow, an Eisenhower Fellow and has previously being a Founder Director of Unltd India and Board Member of India Cares Foundation. Vishal has been recognized as an "Architect of the Future" by the Waldzell Institut in Austria. He is also an advisor and mentor to The YP Foundation and Reap Benefit and is deeply committed to mentoring start-up NGOs and young social entrepreneurs. He is a TEDx Speaker, active writer on development challenges and human-interest stories and a poet. In 2018, he was awarded the 'Heroes of Bengaluru' award.
Vishal has completed his graduation in Commerce and Accounting from Bangalore University and previously worked with Xerox India and a startup investment bank called Technology Holdings India Pvt. Ltd. He was an active member of AIESEC, an international student-led organization with presence in over 80 countries, during his college days.