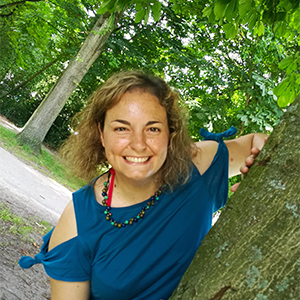 Viviana Brun
Culture, Literature, Technology
Viviana is an Italian digital strategist and community manager with seven years working expertise in the not-for-profit and international development sectors. She holds a Bachelor's degree in Intercultural Communication as well as a Master's degree in Modern Languages, Literature and Cultures. Her university education provided her with a solid understanding of communication, sociological and anthropological methods.
Following university, she continuously developed her knowledge of development work through in-field experiences in Burundi, South Africa and Benin by collaborating with the Italian NGO CISV Onlus. Her professional path balances both Communication and Social Impact, which she works to integrate through technology. For the last four years, she has been working at Ong2.0, an innovative Italian network made up of NGOs, private companies and research centres promoting the use of digital technologies for social good. She is firmly convinced that sustainable development is a collaborative endeavor. Consequently, she works to create effective partnerships between the profit and not-for-profit sectors by linking technology to the social field.
She is an Amani Institute Fellow because she wants to make a real, positive and lasting impact on people's lives.