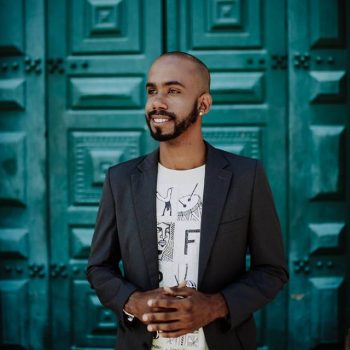 Yan Ragede
Brazil Class 10
Yan Ragede is a 29 years old afro entrepreneur who graduated in Commercial management and was born in the blackest city outside Africa, Salvador and currently lives in São Paulo. He works as a Commercial Manager at Feira Preta, the largest black culture event in Latin America, managing also other projects of the Preta hub. In his hometown, he was involved in social projects, participated in solidarity events and was in the organization of Afro entrepreneurial fairs in national meetings that took place in the city of Salvador.
He started out in the retail business, where he was selling designer clothes at fairs and also through his own e-commerce platform, his plans changed when he entered the History course at the Universidade Federal da Bahia, where he could access knowledge and data which helped him pay more attention to the Brazilian socio-racial reality. It made him create the first collaborative afro store in Brazil that was born with brands of black entrepreneurs.
In 2017, he was selected among 200 businesses to participate in the acceleration of social impact businesses at the Vale do Dendê hub. As a change maker Yan has a mission to reduce socio-racial disparities, helping to develop black businesses, and helping companies understand the importance of diversity in managing their businesses.
He joined the SIM program to have more tools to reach his objectives, and get to know other social impact projects and how they can share experiences and exchange knowledge.