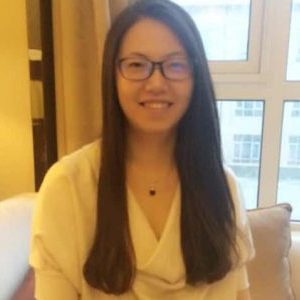 Yao Du (Eshine)
Eshine (Yao Du) was born in Shanghai, China and earned a Dual Bachelor's Degree in Germany at the University of Applied Sciences, Osnabrueck and Shanghai at the U.I.B.E. During this time, she began travelling alone as a backpacker in over 10 countries and 30 different cities which dramatically changed her.
Eshine is an extremely curious, genuine and empathetic girl. Professionally, she has worked for 6 years, as a frontier tech venture capitalist at Cybernaut Investments, corporate management trainee at Phillips Investment, and strategic consultant at Bain & Company. She discovered that she has gained a great sense of satisfaction through deep understanding of frontier tech scientific research, and discussing with the world's top scientists given her background was in economics.
Simultaneously, when she witnessed and read about those who devoted their whole lives to their passions and created real benefits to human beings in the science and medical fields, Eshine was so moved and asked herself where her real passion lies. She remembered her original goal which is to build something from scratch and truly help others. Eshine believes, as a change maker, the Social Innovation Management Program is the way to orient herself on this path.
Personally, Eshine is interested in architecture, painting and is studying to get her registered pilot's license.