Amani Institute Scholarship Fund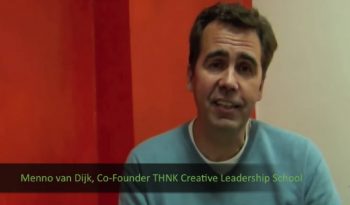 Our Scholarship Fund supports exceptional changemakers who otherwise could not participate in our flagship Post-Graduate Certificate in Social Innovation Management program in Kenya and Brazil, a life-changing education that accelerates their efforts to change the world. As a non-profit organization, Amani Institute has tax-exemption status, also known as "501(c)(3) status", in the United States. This means that any donations to Amani Institute in the USA are tax-deductible.
What your donation can do
The above are suggested amounts. Contributions of any amount are welcome. 100% of funds raised are applied towards scholarships for Amani Institute Fellows.
What you get
The goodwill and ongoing satisfaction of making the world better through the work of a future leader!
How to Contribute
You can donate most easily with your credit card,
via Paypal
, on our website. To donate via check or wire transfer, please contact Roshan Paul (
[email protected]
)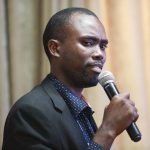 I am not hesitant to say that indeed the Amani Institute is allowing me to live a life of meaning and impact, and of course what I am looking forward to do for my community and my country. I think we all have come to realize that Amani is a special program. DANIEL CHRISTIAN (Burundi), Kenya Class 5, and currently a refugee in Kenya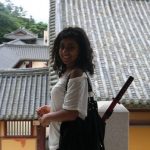 I would like to thank you for the amazing experience that you offered me. It has been an amazing journey where I learnt SO MUCH in 5 months that a school/university didn't teach me in 5 years. I would like also to thank each of you for the advice and support you have given me!" LOUBNA SADIKI (Morocco), Kenya Class 1.
The Ushindi Scholarship Fund
The Ushindi Scholarship Fund was set up in memory of one of our first Fellows, Siegfried "Ushindi" Rossmueller who unexpectedly passed away in December 2014. His love for Africa, the arts, and the ocean live on in this scholarship that supports Amani Fellows who fit any of these criteria: a) from an African country; b) an artist; c) working on the environment. Special thanks go to the Sophia Foundation, South Africa, who is supporting the Ushindi Scholarship Fund on an ongoing basis.

DONATE NOW
https://youtu.be/CXTUDHXCZOw
Our Current Supporters
$50,000+ Compton Foundation Foundation Tejcheve $10,000 – $50,000 Cordes Foundation Joe Joseph TTSL Foundation $5000 – $10,000 Jewel The Sophia Foundation Lee Andrew Feldman Lily Paul Mary Braganza and Alberto Rabbat $1000 – $5000 Arvind Gupta Beall Family Foundation Divya Silbermann Elfriede Rossmueller – Ushindi Fund James Reinhart Miriam and Varkey Mathew Natalie and Langdon Greenhalgh Nidhi Howell The Pinto Foundation $500 – $1000 Cognan Consulting Dorothy and Les Forbes (in memory) – Ushindi Fund Ed Kania Erin Krampetz Greg Chaplin – Ushindi Fund Judy Oosthuizen (in memory) – Ushindi Fund Patsy and Tom Crisp – Ushindi Fund Personal Trust – Ushindi Fund Premod Thomas
*Special thanks to the 150+ friends and supporters who contributed to our 2014 crowdfunding campaign.