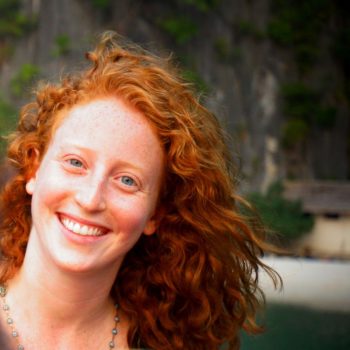 Larissa Harari
Director and Founder of Gera Social
Larissa is the founder of Gera Social, a social enterprise to foster the local social sector ecosystem through capacity building programs. They are Amani Institute's main partner to bring our signature Social Impact Program '
Formação em Impacto Social' to Rio de Janeiro.
Her mission is to contribute to a just and equal world. In 2020 she was selected as a Rotary Peace Fellow and will be pursuing her masters degree at DUKE University.

In her professional and academic activities she is involved with diverse topics, all aimed at bringing positive impact: At the front or backstage of social projects, studies and discussions. These topics can range from conflict mediation, migrants integration, education, smart economics, to technology as a tool for positive change. Since 2012 she has been working in the third sector, in management and operations of projects in the areas of education, entrepreneurship and culture of peace. She is driven and inspired by her family history who came to Brazil as migrants from Poland, Lithuania, Syria and Turkey, driven by wanting to know other cultures, create bridges and end violent wars.

With a deep interest in peace studies and conflict mediation, Larissa graduated in International Relations. In 2013 Larissa specialized in Conflict Mediation at the Hebrew University of Jerusalem, Israel. In 2016 during Amani's Social Innovation Management program in Nairobi, Kenya, she worked at a technology and education startup, BRCK, and used Design Thinking to improve with the students and teachers the environment in the school and its surroundings in the Kawangare slum in Nairobi. Back from Kenya she worked with Favela Hub, the first social innovation hub in a slum in Rio de Janeiro, a project in the Education and Innovation area of ​​the NGO Viva Rio.