Impact Investing: A New Lens for Social Change in India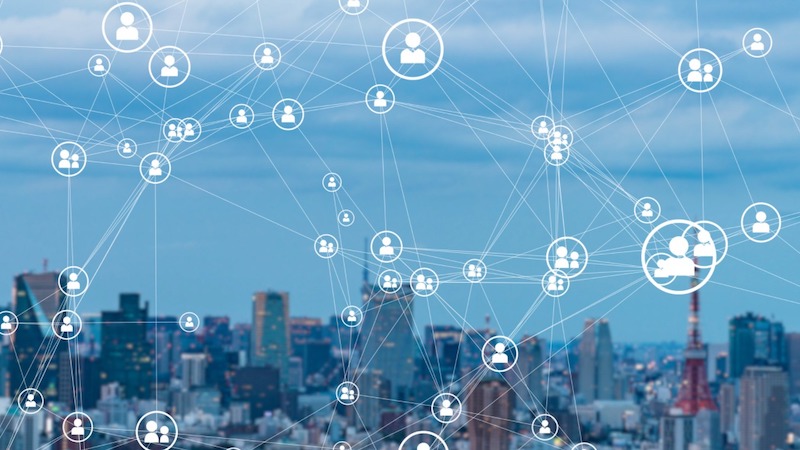 Rising demand for socially responsible and change-driven financing has created new ways of disseminating capital. Over the past decade, the term "impact investing" has gained traction and consequently challenged the view that social returns should be funded by philanthropy. As the capital pool for social impact investment continues to grow, Amani Institute India is strategically positioned to help founders and changemakers effectively scale their ideas.
Broadly defined, impact investing is capital provided to for-profit enterprises that have a stated mission of serving underprivileged communities, or the environment, by tackling the obstacles of scale and distribution channels. They differ from traditional instruments of social change – such as socially responsible investing (SRI) and environmental and social governance (ESG) – in that the "social problem" forms the core of the ideation and decision-making criteria for the business. Historically, because SRI and ESG investors consider social change as an opportunistic value-add, effective impact has been restricted to certain economies and communities, and the growth of impact has been capped. However, impact investments have paved the way for a paradigm shift. Given that impact investments are made via equity instruments, both the investor and portfolio business are incentivized towards the underlying mission of change, in whatever shape and size that may be.

India, given its high social need, presents a burgeoning ecosystem for impact investments. As digital penetration rates continue to soar in India, it is all the more important to ensure the fruits of technological progress are reaped across the large underserved population – 500 million people lack secondary education or skills training, 300 million people lack electricity, and 120 million rural households are unbanked. A large number of change-driven startups have successfully acquired capital to put their ideas to fruition. DeHaat, a growing agri-tech start-up building AI-enabled technology solutions to revolutionize supply chain and production efficiency in farming, recently raised $12 million in a Series B round led by Sequoia Capital, one of the world's leading Venture Capital firms. On a similar scale, Singapore-based venture capital investment firm, Heritas Capital, led a $16 million funding round for a health-tech startup called MFine. All this to say, ideas for positive change are abundant and so is the capital.
The bridge between ideation to execution is where Amani Institute India steps in. Amani Institute's Leadership For Growth is an award-winning program, custom-designed to solve Small and Growing Businesses' (SGBs) bottlenecks to growth and scale, by focusing on leadership development and management skills of their managers. Launched in 2019, the L4G program in India has benefitted stakeholders in the impact investing ecosystem – including start-up founders and investors. For instance, Rachna Chandrashekhar from Upaya Social Ventures – an impact fund geared towards fighting extreme poverty in India by investing in scalable businesses situated in the most vulnerable geographies – participated in L4G Class 1 in India. After the program, she said, "The L4G program helped me validate and put into perspective my personal and professional learnings in the impact space". Rachna continued, "And more importantly, [L4G] led me to take initiatives within my organization, which stemmed from the Business Innovation Projects". Our most recent L4G class graduated Ganesh Bhere, Co-founder of S4S technologies – a food preservation company that invents new food processing machines and supports farmers and micro-entrepreneurs with these innovations. Over the course of the program, Ganesh was able to catapult his idea to the next stage by acquiring a toolkit of leadership and effective management skills. As the amount of capital funneled into innovative social ideas grows, the demand for leading, mobilizing, and scaling novel ideas will inevitably grow too.
Given the current global turmoil, adaptive leadership is all the more important. As several top journals have pointed out, the Covid-19 crisis is not just a public health crisis; it is also an economic, social, and political crisis. The interconnectedness within this complex problem requires the modern leader to be sector– and culture–agnostic. Amani Institute's triangular approach to leadership – Leading Self, Leading Others, and Leading Business – enables people to widen their perspectives and expand their room for empathy. More so, the hands-on nature of Amani's educational offerings and customized training mean that solutions to problems are parallelly materialized into impact. After all, you gotta walk your talk!
In the past, critical junctures have led to meaningful change. Moments of crises have given companies and individuals the spectacles to imagine their worlds anew. The current socioeconomic order of India, and globally, presents a massive opportunity for private-sector-driven impact. With an increasingly educated young population, ballooning internet penetration rates, and liberal governance, ideas for change are in no shortage. Amani Institute, as a pioneer of social entrepreneurship education in India, is perfectly positioned to support scaling impact, from ideation to execution.
Instituto Amani, Impact Investing, India, Leadership for Growth