Social Innovation Inside Companies: Guest Expert Alexa Clay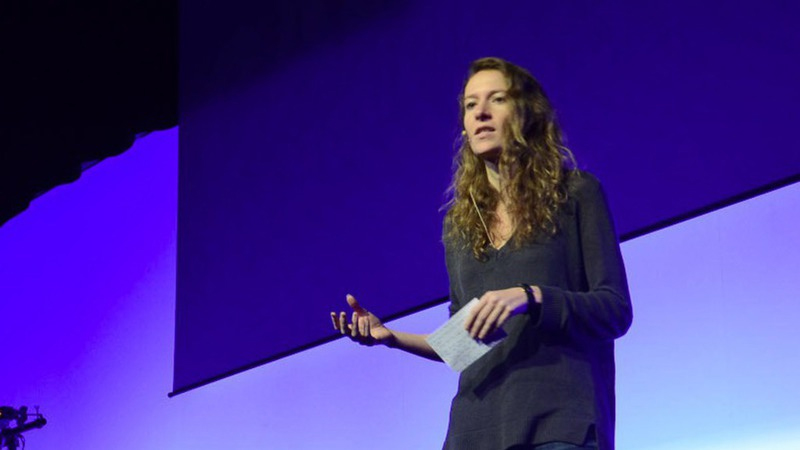 Now that we're off and running, we've had several guest speakers share their work with our students, either in person or via skype. One such speaker was Alexa Clay, who spoke about the possibilities of being an innovator or "intrapreneur" within companies (or nonprofits) and of connecting that work with your own passion or personal motivation.
Alexa is an economic historian, researcher and sustainability expert with particular expertise in social entrepreneurship, intrapreneurship and environmental finance. She is currently authoring The Misfit Economy exploring how innovation occurs in the most unlikely places. Alexa was also the architect behind the League of Intrapreneurs, a collaborative effort with Ashoka, Imaginals, The Human Agency, Accenture, GSK, Standard Chartered, IIC and IFC to catalyze a movement of corporate changemakers. One such product of her work is the Field Guide for Corporate Changemakers. According to Alexa, there are 5 essential tools of social intrapreneurs:
1. Build Your Community Its all very well to have a proposition or idea for an innovation for your company but you have to move it forward without disrupting the culture. It cannot be entirely dependent on you – you have to bring others along. Working in a company with a culture of innovation and support to intrapreneurs is also often necessary for success. One of the biggest reasons that intrapreneurs fail is that they haven't built up enough social/political capital that they can draw upon.
2. Engage in Active Storytelling What's the vision for this idea, why is it important, and how will we get there? Telling the story of the impact of the idea is vital. But it's simultaneously critical to build (or not ignore) the business case for what you want to do – it needs to be financially viable, in the long-run if not the short-run.
3. Build Resilience Know how to balance your life and take care of yourself even as you push the idea along – it will be essential to surviving the resistance you may encounter from colleagues, superiors and even perhaps the market at first.
4. Prototype, and Fail Fast Like all types of innovation, it's critical to prototype and thus deal with initial failures in a cheap/cost-effective and low-stakes setting. Or to find external investors to help you with this. For instance, M-Pesa, one of the most lauded innovations to come out of Kenya in recent times, required initial funding from the British government's Department for International Development (DFID) for the idea to get some legs.
5. Think Politically Companies are political beings – you have to work the system. Perhaps even do a slow reveal of your true agenda. Another reason that intrapreneurs often fail is that they lack the patience to survive until the timing is right. Its almost a 'game of thrones'. What about you? Are you an "intrapreneur" – someone who can make new things happen inside an organization? What are the lessons you have learnt along the way?