An introduction to the city
Nairobi is the capital city of Kenya and hosts a population of 6.54 million people, making it one of Africa's major cities. It is a hub not just in East Africa but also across the continent as a whole. Hundreds of major non-profit organizations, UN programs and social businesses are headquartered in the city, addressing the entire range of social problems from poverty alleviation to human rights to climate change.
Nairobi is a highly cosmopolitan city with a vibrant culture and a never-ending choice of social and cultural activities. It is also the only city in the world that has a game reserve, Nairobi National Park, right in the heart of the capital.
Tips about night and social life
Nairobi's nightlife is bustling, exciting and is known for its "anything goes" attitude. There are several spots hosting live music shows on most nights of the week. Most bars and nightclubs can be found within Nairobi's central business district and within the upscale neighbourhood of Westlands.
The crowds at most social gatherings are a mix of all sorts of people and cultures. This ranges from locals to the ever growing expatriate population, who come from all over the world. Generally, people are very warm, welcoming and respectful.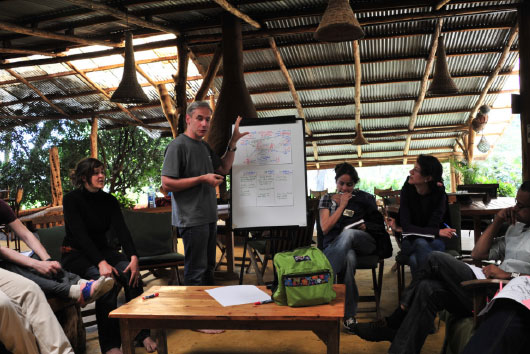 Enjoy the Country/City