Building a Financially Sustainable Social Enterprise in Emerging Markets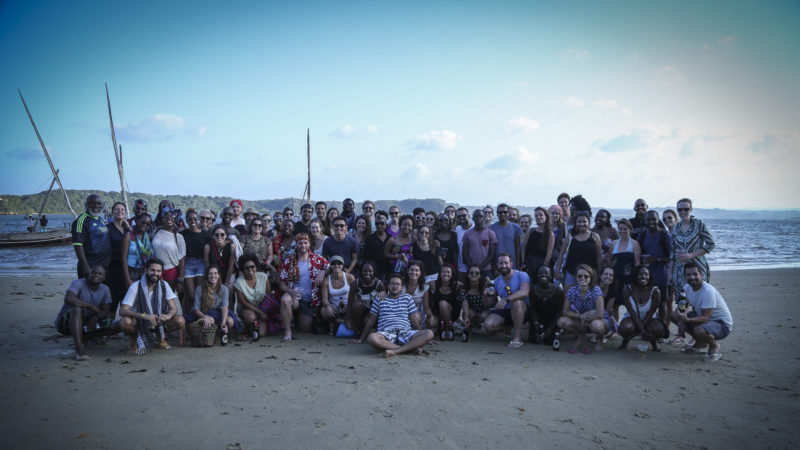 Six lessons on achieving financial independence in a resource-constrained era.
We still remember the moment vividly—the one that would define the direction of our start-up and change our lives forever. It was October 2012, and we sat in a dimly lit Java House café in Nairobi, Kenya. We had left behind promising careers in Washington, DC, and moved to Kenya—on the back of a memorandum of understanding (MoU) with a major university—to start a new organization aimed at developing a new generation of professionals to create social impact.
Our university partner had just dealt us a crushing blow: It canceled the agreement, citing internal politics. Our board of directors was discouraging us from launching without a university partner and was pressing us to find a different university when a fellow "edupreneur" told us: "Given how slowly universities move, staking everything on academic partners is not safe—in fact, it's the riskiest strategy of all!"
This resonated. So, on that fateful day, in that dingy cafe, we decided to launch an independent, fee-based program on our own.
Everyone thought we were crazy.

Read the full article here.
---
In our on-going collaboration with the Stanford Social Innovation Review we are writing a series of articles about our work in social innovation education. This piece is written by Nasreen Dhanji who is the founder of Bluesky Innovations Ltd. and Roshan Paul, founder of the Amani Institute. – February 22, 2017

Liked this, and want to read more? Click here to read our our others articles in the series,
1. Social Change and the Shadow Side of Passion – find out what we mean by the 'Wound-Gift Concept'.
2. Seven Elements of Social Innovation – our social innovation framework that underpins our training and education model.
3. Looking to Nature for Social Innovation – seeing nature as a guide and mentor towards improving our capacity to be innovators.
4. From Motivated Professional to Social Changemaker – 15 insights on leadership and transition from the frontlines of professional education.
5. World Literature on Social Innovation – A Quest – a new book makes an important contribution to a field screaming out for diversity—but may also illustrate why there isn't more diversity.
6. The Inner Journey of the Changemaker – How we manage ourselves and empathize with others are as important as professional management skills in creating social impact.

7. Schools Aren't Just Buildings – Innovation education is critical in East Africa and beyond.

8. Decelerate to Accelerate – The Fastest Way Forward May Be to Slow Down – We may be in danger of becoming the "fast food of social change" if we don't take the time to slow down and go deep.

9. Are You Delivering Services or Are You Providing Value? – More social innovators need to ask themselves whether the products and services they offer are actually new—and whether they in fact benefit the people they aim to help.