Capitalize on Your Strengths in Your Leadership Journey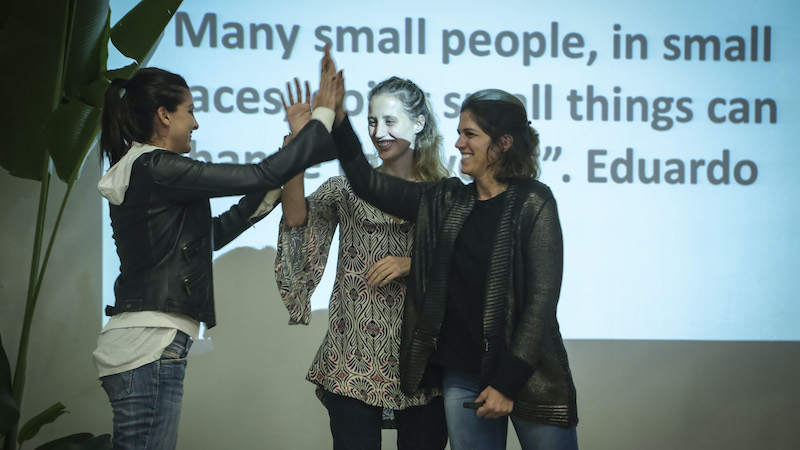 Who is a leader? This is an age-old question that has many answers depending on who you ask. One of our favorite definitions is by John Quincy Adams who says "If your actions inspire others to dream more, learn more, do more and become more, you are a leader."

Since the start of the COVID-19 pandemic, there have been seismic shifts affecting both the economic and social spheres. In these rapidly changing times, one of the most important attributes needed to navigate these uncharted territories is leadership. In this article, we want to focus on an aspect of leadership that we all intrinsically have.

The question we want to ask you is, what is your superpower? What do you do with ease? What is your strength?
As you muse over this, let us give you a scenario. A bowling experiment was carried out between two groups of unskilled bowlers. Both groups were videotaped over several games and shown their videos to improve their skills. One group's videos were edited to show their successes, the other their mistakes. Which group improved more?
The group that saw the videos showing their successes improved by almost double those who were shown videos of their mistakes.
The above results (a detailed summary of the experiment results can be found here) show the significance of focusing on your strengths. Contrary to what most of us think, capitalizing on your successes adds more value and produces more output as compared to focusing on the failures or areas of improvement. Should we be ok with mediocrity? Absolutely not. What we mean is that it is vital to develop a system of positive reinforcement within the workplace. Focusing on one's strengths has a lot of resultant benefits that will lead to both personal and organizational growth.

David Rock, one of the pre-eminent global experts on leadership, summarized the importance of focusing on one's strengths well with this quote: "I am not saying we should gloss over the facts if a person completely messes up; there are times for honest and direct conversations about poor performance. I am proposing that because people are so tough on themselves…it works better to focus on creating new wiring than solving problems, that overall, we will be better at improving performance if we accentuate the positive and let people handle the negative on their own."
Here are a number of benefits that we can harness as a result of focusing on our strengths (and those of our colleagues) in the workplace:
1- Using your strength leads to better engagement

Focusing on people's strengths in a team context improves team engagement and contribution. A study by Gallup found that only one percent of employees become disengaged if their manager actively focuses on their strengths while 40 percent become disengaged if they are ignored.
Focusing on strengths leads to better self-confidence and practical outcomes like improved health, income, meeting targets etc.
2- Energy is well utilized when leveraging on strengths

Working from strengths creates energy across the team. It enables people to be creative and see solutions to problems. Tapping into their superpowers leads to excellence in product/service delivery which in turn rolls over into customer satisfaction.
3- Strengths encourage creativity

Using your strengths leads you to an optimum state of creativity. As you continually stay in that zone, you begin to see innovative ways of doing things.
How do I know my strengths?
Now that we understand the benefits, how do you identify your strengths? There are many ways of identifying your strengths. One direct way is by looking at the things that you naturally enjoy doing and the things that you do with ease. Secondly, the feedback you get from others and lastly finding out your strengths using available strength finding tools.
There are many tools available online that you can use. For example, the VIA Survey is a scientifically validated survey that is regarded as a central tool of positive psychology. It's been used in hundreds of research studies and taken by over 8 million people in over 190 countries.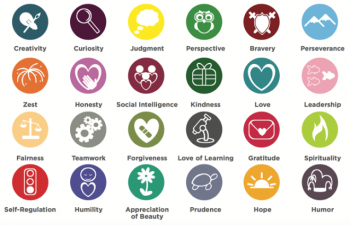 The test allows you to identify your key character strengths (see the image) and offers you a moment of reflection to engage more with your strengths.
One of our participants in the Leadership for Growth Program, a 6-month modular program for middle-level managers, enjoyed doing the VIA Survey and the results affirmed his key strength of love of learning. He then decided to fully utilize these strengths to advance his business by doing thorough research on prospective customers and customizing his services for these customers. This brought about new partnerships, customer engagement and increased sales.
Go on, take the test and capitalize more on your strengths!

By Nzilani Mulati, Program Manager, Amani Institute


This article is part of a knowledge series dedicated to skills that are particularly useful for Small and Growing Businesses. Check out the other articles from the series:
How to Get Your Money's Worth Training Your Staff

Changing the Culture of Feedback
character strengths, leadership, Leadership for Growth