Decelerate to Accelerate – The Fastest Way Forward May Be to Slow Down.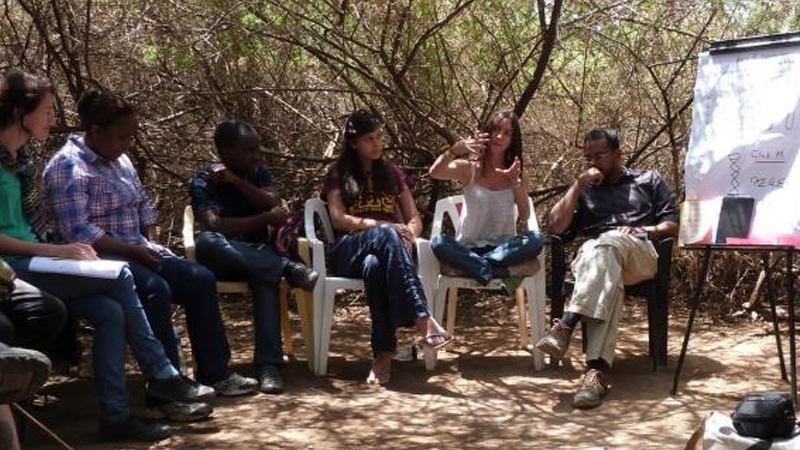 In 2014, we're collaborating with the Stanford Social Innovation Review to write a series of articles about our work in social innovation education. This month's piece is written by Impact Hub's global strategist Michel Bachmann and Roshan Paul, founder of the Amani Institute.
"It's ironic that the people who seek to create a more sustainable world often live the most unsustainable lives of all, sacrificing their finances, their relationships, and sometimes even their health to pursue a broader social mission. This is especially true for social entrepreneurs who set out to save the world and end up exhausting themselves. As Cheryl Heller, founding chair of MFA Design for Social Innovation, points out, we may be in danger of becoming the "fast food of social change" if we don't take the time to slow down and go deep. In other words, we need to rethink how change really happens. Maybe it's less about scaling up and more about scaling in. Getting to the core of the real issues that need healing. Starting with ourselves."
Liked this, and want to read more? Click here to read our our others articles in the series,
1. Social Change and the Shadow Side of Passion – find out what we mean by the 'Wound-Gift Concept'.
2. Seven Elements of Social Innovation – our social innovation framework that underpins our training and education model.
3. Looking to Nature for Social Innovation – seeing nature as a guide and mentor towards improving our capacity to be innovators.
4. From Motivated Professional to Social Changemaker – 15 insights on leadership and transition from the frontlines of professional education.
5. World Literature on Social Innovation – A Quest – a new book makes an important contribution to a field screaming out for diversity—but may also illustrate why there isn't more diversity.
6. The Inner Journey of the Changemaker – How we manage ourselves and empathize with others are as important as professional management skills in creating social impact.

7. Schools Aren't Just Buildings – Innovation education is critical in East Africa and beyond.