Are You Delivering Services or Are You Providing Value?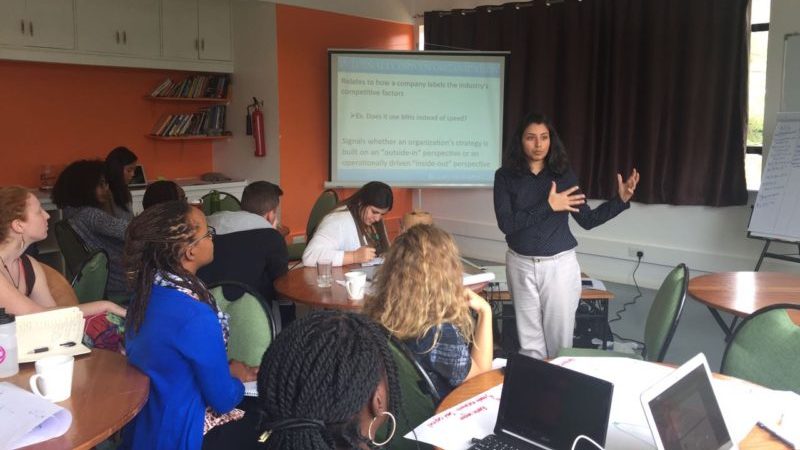 Are You Delivering Services or Are You Providing Value?
More social innovators need to ask themselves whether the products and services they offer are actually new—and whether they in fact benefit the people they aim to help.
"Innovation—the creation of new ideas, products, and services—has become increasingly important as a source of energy and funding in the social sector. Traditional nonprofit business models are being questioned, the rate of global change seems faster than organizations' ability to keep pace, and there is a growing sense that the old ways of solving problems no longer work. Funders and grantees alike are incorporating innovation into their work—as we see in the rise of social innovation departments in major global NGOs and United Nations agencies like UNICEF—and they are building the capacity of their teams to get better at innovating.
But when it comes to established sectors like health, education, or business incubation, how might anyone provide something truly new? Can you set out to change the way a sector works?
There are, of course, multiple examples of this in the private sector—think of how Cirque du Soleil disrupted the circus industry or Yellow Tail tapped into a new customer base for wine. But there are fewer cases in the social sector, where we don't know if social innovators, funders, and business plan competitions think systematically about how/whether their innovation is actually new (do we really need another fuel-efficient cookstove or mobile app for farmers?). How can we do better?"

Read the full article here.
---
In our on-going collaboration with the Stanford Social Innovation Review we are writing a series of articles about our work in social innovation education. This piece is written by Nasreen Dhanji who is the founder of Bluesky Innovations Ltd. and Roshan Paul, founder of the Amani Institute. – February 22, 2017

Liked this, and want to read more? Click here to read our our others articles in the series,
1. Social Change and the Shadow Side of Passion – find out what we mean by the 'Wound-Gift Concept'.
2. Seven Elements of Social Innovation – our social innovation framework that underpins our training and education model.
3. Looking to Nature for Social Innovation – seeing nature as a guide and mentor towards improving our capacity to be innovators.
4. From Motivated Professional to Social Changemaker – 15 insights on leadership and transition from the frontlines of professional education.
5. World Literature on Social Innovation – A Quest – a new book makes an important contribution to a field screaming out for diversity—but may also illustrate why there isn't more diversity.
6. The Inner Journey of the Changemaker – How we manage ourselves and empathize with others are as important as professional management skills in creating social impact.

7. Schools Aren't Just Buildings – Innovation education is critical in East Africa and beyond.

8. Decelerate to Accelerate – The Fastest Way Forward May Be to Slow Down – We may be in danger of becoming the "fast food of social change" if we don't take the time to slow down and go deep.