Out of sight – out of mind? An Interview with Wanjiku Njuguna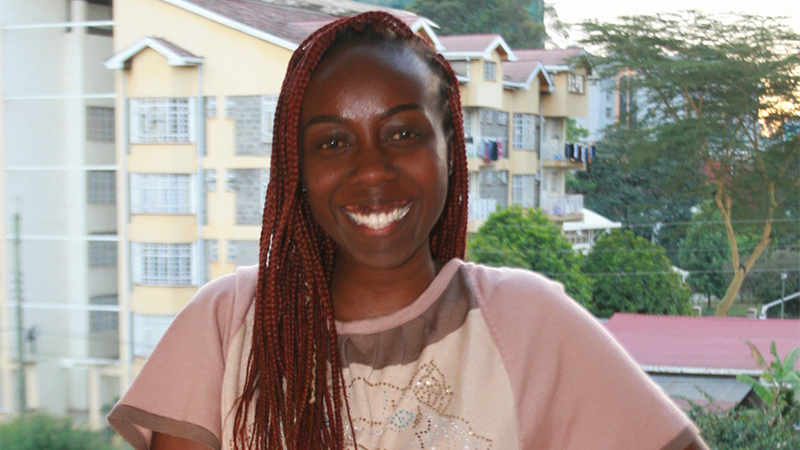 Prison systems across the globe are in dire need of innovation. This is also true – or more urgently so even – for countries in which other pressing problems crowd the headlines of national and international daily news. Nafisika Trust in Nairobi, Kenya, is a non-profit organization established to impact the prison service sector in Kenya and Africa. They design rehabilitation programmes focused on behaviour change and economic empowerment to young men and women in prison. Nafisika helps to bring out the potential that lies dormant in young people behind bars; their goal is to break the cycle of crime by equipping individuals with the skills, knowledge and opportunities they need to change their circumstances for a brighter future. Around 50% of the ca. 100.000 prisoners in Nairobi per year are estimated to be repeat offenders, often committed by youth in informal settlements with a perceived lack of perspectives.
Nafisika in Swahili means 'to bring out into well-being' – and speaks for the restorative approach to addressing the crisis in prisons in Kenya.
Wanjiku Njuguna, an Amani Social Innovation Management Fellow, is currently working as the Training and Development Lead at Nafisika Trust. She started out as a volunteer with Nafisika. Today, she works with interns and volunteers – both university students as well as professionals from different backgrounds providing expertise and training to inmates. They build capacity around communication and facilitation of trainings focused on behavior change and economic empowerment of inmates and ex-convicts.
Why did you choose to work with inmates and ex-convicts?
In this fast-paced world, society faces enormous challenges that can only be tackled by those with the right skills and the inner strength to sustain the work. Being embedded in a social venture for the past four years and having worked in 8 prisons, made me realize my purpose and instilled a deep sense of responsibility for society. No one really remembers those in prison, and sadly, no one wants to be associated with anyone from prison – it is a 'out of sight, out of mind' society we live in. I believe that everyone deserves a second chance, be it to love again, to be loved or even just a second chance for a business opportunity.
What impact did the Social Innovation Management Program have on your work?
Joining Amani Institute had a huge impact on my work, both as a leader and changemaker. It provided a platform for me to be part of a community that changes the world. No one in University, well at least not where I studied, will tell you to study so that you change the world.
What was your biggest takeaway?
Amani presented a wonderful opportunity – besides round the clock tea and snacks, I learnt, in more ways than one, how to create real value and bring about actual change. The Value Innovation Course was one of my biggest takeaways. I want to influence how prisons systems approach rehabilitation. At Amani, I was constantly pushed to keep re-defining my approaches and test my assumptions. Be it creating programs that are prisoner-centric, to focusing on prison officers to creating awareness through volunteers. I honestly thought I was on the fore-front of what prisoners need but prototyping on these approaches kept me on my feet.
What makes you hopeful?
My joy is seeing a prisoner not only serving his/her sentence but showing what they got from there. As my boss, Vickie Wambura says 'We go to hospital because we want to get better, but you as the patient have to say what you are ailing from, in order to get the best from your consultation. This is similar to prison; inmates go to prison so they can be made better citizens.' Most of these inmates lack skills and education because of poverty. You can only know this if you sit down with them. Changemaking means that you go on the ground and ask questions no one is asking, understand the situation on the ground and co-create meaningful and lasting solutions.
I am glad I went through the Social Innovation Management Program. I can confidently say that it has been a great pathway for me to see the bigger picture of rehabilitation. It made me more intentional on going back to the drawing board, and getting out of the big elephant changemakers talk about: our comfort zone.
-Wanjiku has helped increase Nafisika's Prison presence from five to eight prisons, worked with over fifteen professionals who provide skills training to inmates and maintained a lasting relationship with the Kenya Prison Service. If you are interested in our postgraduate program in Social Innovation Management, learn more here and make sure to apply before our priority deadline!



Kenya, prison, social impact