Social Innovation Management – Learning Objectives and Interconnected Skills Courses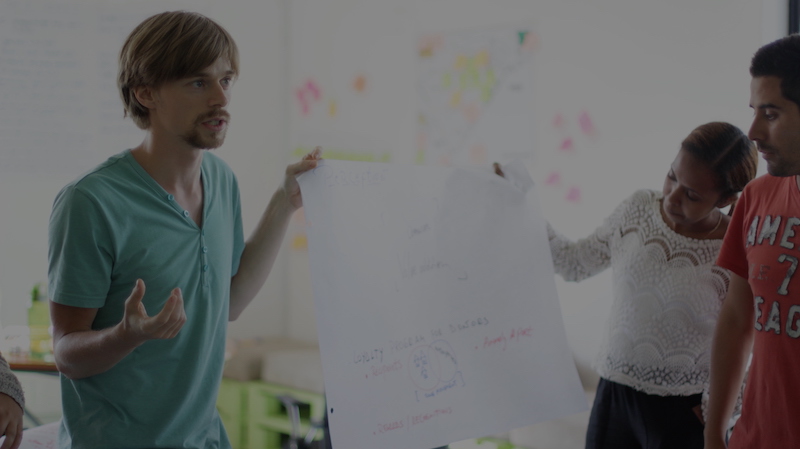 Embracing uncertainty is the mantra of our times. With some organizations calling it quits on remote work, and others restructuring and preparing for a permanent work-from-home model, it's rather difficult to paint a picture of what the world will look like a couple of years from now. Surely, with the much sought after vaccine finally a reality, the global landscape is slowly seeing some glimpses of normalcy.
As we leave behind the unliving, undead, unseeable enemy that is Covid-19, it's time to assess our key takeaways. We learnt that the virus is indeed more human than humans; not discriminating its prey based on race, gender, class, and countless other systems of oppression. We also learnt that our lack of global collaborative mobilization and inability to empathize with people of different backgrounds impeded us more than the virus itself. A desperate need for proactive leaders has been laid bare, and here's where organizations such as Amani Institute steps in to fill the void.
Amani Institute has been working to respond to the growing demand for impact-driven leadership amongst mid-career professionals and fresh graduates since 2013. After much thought and deliberation, at the beginning of the pandemic, we launched the Social Innovation Management – digital edition in order to expand the reach of our program by offering the program to even more people globally. The online training program specializes in learning-by-doing and connects innovators with a like-minded group of people!

Here's a quick overview of our 10 skills courses and our geographically and technically experienced faculty:
Course: Fundraising for Social Impact
Faculty: Carrie Rich, Co-Founder and CEO of The Global Good Fund
This course provides an overview of the importance of fundraising for social innovators. Using her wide-ranging experience across for-profit and non-profit organizations, Rich teaches you how corporate donors differ from individual philanthropists and how each stakeholder needs to be engaged with. In addition, as a Fellow, you also learn how to leverage governance for fundraising purposes. At the end of the course, the all-important skill of getting your ideas into motion and succeeding as a social changemaker will be part of your social impact toolkit.
Course: Storytelling as a Leadership Skill
Faculty: Robert Wolfe, Core Faculty at THNK
Ensuring that your story is impactful is an essential part of social change. The storytelling course is designed to train students in the art of effective communication. This highly immersive and experiential module prompts you to learn through listening, and practicing how to craft and tell stories. Wolfe's fascinating career has led him to improv comedy and writing children's novels, and the comprehensiveness of the course reflects his experience. Right from narrating short stories, such as elevator pitches, to more elaborate and personal stories, such as how one plans to make the world a better place, Wolfe shares his insights on expanding the reach of your ideas and using your words as an apparatus for leadership.
Course: Measuring Social Impact
Faculty: Tena Pick, Founder of Project Kal
This course will help you decide what to measure and why, when talking about social change. Using local and global case studies, Pick employs her vast experience as a social impact consultant to help changemakers evaluate their projects in the currency of impact. The course also introduces you to different assessment frameworks and how they can be used to decide on the materiality of various stakeholders. Pick currently works on issues around gender-based violence and has a lot to offer in the classroom in terms of contextualizing social change.
Course: Bio-empathy: Learning Innovation from Nature
Faculty: Denise De Luca, Co-Founder of BCI: Biomimicry for Creative Innovation
As an expert in biomimicry, De Luca believes that nature is a great resource to help us build resilience, find inspiration, and learn more about ourselves. In this course, as a Fellow, you learn to lead social change with greater mindfulness, clarity, and wisdom. After all, the first step towards delivering social change is understanding your own relationship with the world. De Luca teaches you how to become aware of the core principles of natural design and to mirror nature's underlying principles. You will then brainstorm how to implement bio-empathy and solve our human needs of the 21st century.
Course: Value Innovation
Faculty: Nasreen Dhanji, Innovation Advisor at Newable
In this course, you will map out the ways in which your organization delivers value to your desired target audience. Using the value innovation framework, you will also develop creative strategies for innovation geared towards social change. Dhanji will guide you through the process of fleshing out new ideas and putting them to fruition, while getting a better understanding of your environment and competitors. In addition, Dhanji's experience across low-income and high-income countries encourages you to broaden your perspective about innovation and positive change.
Course: Leading Purpose-Driven Teams
Faculty: Daniel Bennett, CEO at Amani Institute
Our new CEO Bennett brings to the table his varied experience in global leadership and education. The course is consciously designed to fit some of the leadership needs of the 21st century. This means that the people you will lead come from a purpose-driven mindset, implying that the traditional, hierarchical, and authority-based leadership models are sidelined. After all, social change is a team sport and in a sector that comes with a heavy baggage of preconceived myths, equipping yourself with the skill of aligning people towards a shared goal is of utmost importance.

Lastly, the Social Innovation Management program consists of 4 other courses at the core of the program. These courses form the bedrock of Amani Institute's values and are facilitated by Program Managers situated across our global hubs.
The Practice of Social Innovation – Faculty: Pauline Ndonga, Amani Institute Kenya
The Inner Journey of the Changemaker – Faculty: Raiana Lira, Amani Institute Brazil
Building Intrapreneurship Skills – Faculty: Flavia Cerruti, Amani Institute Brazil
Managing your Career in the Impact Sector – Faculty: Arjun Sashidhar, Amani Institute India

Multiple studies prove that the skills taught in the Social Innovation Management Program are the skills of the future. The demand for social impact is on the rise and the ones to succeed will be the ones who possess the right education, the courage and vision to take action, and the support network to scale their ideas.
If you think this program is valuable for you, learn more and apply here and stand a chance of joining a diverse community of changemakers from across the globe!
Application deadline: 15th February, 2021
The Program starts on 1st March, 2021
leadership, SIM digital, social innovation