For Organizations
"Social innovation is a mindset and a process that can be taught, learned and reinforced with practice… [Organizations should] ensure they are building their staff's innovation capability by offering access to training."
This was a major conclusion of a research study conducted by Bond, Oxfam and the Social Innovation Exchange. We wholeheartedly agree! It is critical for organizations of every kind to invest in building the skills of their stakeholders (staff, clients, grantees, or beneficiaries). 
To enable the ongoing professional development and lifelong learning of people within institutions, we offer programs and customized training for leading foundations, NGOs and corporations in a number of topics critical to personal professional development and consequently organizational success.
Leadership for Growth
It is an inspiring and highly engaging learning program combining classroom-based courses, business application, online learning, as well as a strong emphasis on networking for middle and senior managers in Small and Growing Businesses (SGB).
The Argidius Foundation and the Aspen Network of Development Entrepreneurs (ANDE) declared Amani Institute Leadership for Growth program the winner of the Argidius-ANDE Talent Challenge (AATC) as "an innovative and highly effective leadership development solution that creates value for Small and Growing Businesses that leads to immediate improved business results".
After the launch in Kenya in 2017 (as the Amani Leadership and Management for Impact program), Leadership for Growth is now running now also in India and Brazil (where the program runs in Portuguese and is called AGE, Acelerando Gestores para Escalar).
Learn more about the program and nominate your managers!
Kenya
India
Brazil
Customized Training for Each Specific Organization
We work individually with each organization to develop the type of professional training they need. So far we have worked with over 75 clients in South America, North America, Europe, Africa, Asia and the Middle East.
We would welcome the opportunity to do the same for you, depending on your needs and aspirations for your team or clients. 
We cover a wide range of topics, as for example
Leading Purpose-Driven Teams
Adaptive Leadership
Systems Thinking
Business Model Canvas
Organization and Culture Design
Human-Centered Design
Learning from Nature
Creative Mindsets / Creative Confidence
Public Speaking and Effective Presentations
Storytelling as a Leadership Skill
Conflict Management
Effective Negotiation
…and many more
We work with different kind of Organizations, as for example
We work with a wide range of NGOs and social enterprises, to help them increase their impact by delivering customized programs for their staff, clients, beneficiaries or grantees.
To enable the ongoing professional development and lifelong learning of people inside institutions, we offer customized training programs for leading foundations, NGOs and corporations in a number of topics critical to professional success in the 21st century.
We enjoy working with leading universities and other educational institutions to adapt our methodology towards their needs – whether for faculty, staff, or students.
Client Cases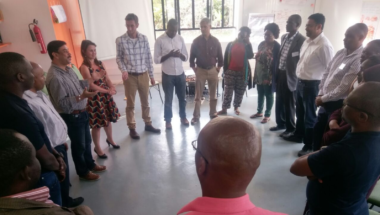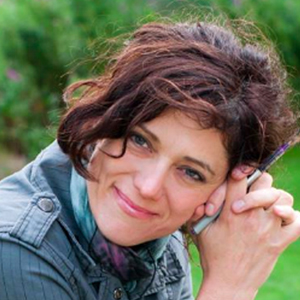 Mary Tangelder Regional Education Specialist, Finn Church Aid 

Amani Institute gave us the opportunity to renew and refresh our passion, and find new ways of working together. And we really needed it.ROSAIA RUBERTO Regional Coordinator, CISP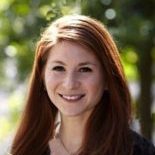 "Amani's training approach is unlike any other model I have witnessed - experiential, practical learning at its best. 

I recommend Amani to people I meet across the globe. Learning with Amani was so enriching as a student that I ask Amani to facilitate and train at our annual summit every year."- 

 CARRIE RICH, Co-Founder and CEO, Global Good Fund
Interested in a customized training program?
Work with Amani Institute to develop the right training for your staff, beneficiaries or other stakeholders. Please email Roshan Paul to learn more: [email protected]
Examples of our work
NGOs



Young African Leaders Initiative (YALI) – East Africa
Civic Leadership
450 emerging leaders from 15 countries in East, Central and the Horn of Africa
Green Belt movement wPOWER Program – Kenya
Building Energy Enterprises
30 Women-led energy enterprises across Nigeria, East Africa and India (Train-the-trainer course)

International Peace and Security Institute – Italy
Social Entrepreneurship and Peacebuilding
50 students and Practitioners from around the world
Companies



Vodafone – Netherlands
Storytelling as a Leadership Skill
Marketing and Branding department at Vodafone NL

African Management Initiative (AMI) - Pan-Africa
Designing for impact: Innovating with Local Communities
Developed Curriculum for MOOC offered by AMI for Entrepreneurs and managers across Africa. Over 1000 people enrolled so far
Supernova – Programa Redes – Instituto Votorantim – Brazil
Personal Development, Communication and Leadership

30 staff members from all over Brazil
Foundations



The Global Good Fund – USA
How to Scale Your Social Enterprise
25 social entrepreneurs and executive coaches from around the world

Fundação Arymax - Brazil
Entrepreneurship
10 participants of the Young Talents Program

Segal Family Foundation – East and Southern Africa
Design Thinking
35 grantee organizations in Segal Family Foundation's youth development portfolio