Social Innovation Management
The Certificate in Social Innovation Management is a 6-month intensive program where you will learn by doing, train with master practitioners to unlock your potential, gain skills and build networks for the career YOU truly want.
This blended program runs twice a year, with a 2-month Foundation online, followed by 4-month Immersion phase in a global hub of Social Innovation. for the upcoming programs, you can choose whether to do your immersion in São Paulo (Brazil) or Nairobi (Kenya).
You can attend and complete the Post-Graduate Certificate in Social Innovation Management even if you are currently working.
The Social Innovation Management program runs in English.
*** COVID-19 UPDATE AND SIM SPECIAL EDITION ONLINE
We believe more than ever that a new generation of changemakers will be needed to shape the way we live after this disruptive experience. This is why we are keeping applications open for the next class of the Social Innovation Management program, even as we closely monitor the status of the pandemic and restrictions on travel.
Once you apply, we will process your application while keeping you informed about any updates regarding changes of dates or program structure. We will proactively identify solutions to run the program in its entirety, while always prioritizing health and safety of all our stakeholders. We will continue to update this section in the weeks to come.
In the meantime, given the unknown ramifications with regard to travel, we have decided not to lose a year of impact and we have launched a Special Online Edition of the Social Innovation Management program that you can join no matter where you are located. This is not going to be a typical online course where you just watch video lectures and comment online. This is a high-intensity interactive experience. THIS PROGRAM IS SOLD OUT!
---
Who we are looking for
You want your work to have meaning and impact and are a person with the courage, empathy, vision and determination needed to create change. You want to:
---
The Program
Program Elements
Through this innovative program, you will gain both systemic and granular understanding of the sector, build cutting-edge 21st-century skills with the help of global practitioners who are masters in the fields of Leadership, Entrepreneurship & Management, Communication, and Innovation while becoming part of an engaging global community of impact professionals.
The intensity and practical nature of the program means that you gain as much as 2-year Master's in just 6 months.
You will also think deeply about your own goals and motivations, align who you are with what you want to do, and create a new strategy for your career.
10 skill-building courses from globally recognized master practitioners
A 250-hour+ apprenticeship in a local organization (for those who are not already working) to immediately apply your learning on the job and make sense of the impact sector
A wide range of networking opportunities to introduce you to the community of changemakers in the city of your immersion, with guest speakers, events, social gatherings
2 intensive learning trips with your classmates to amazing destinations in your immersion country
'Global dialogue' video calls with peers from other countries and webinars with Amani alumni to strengthen your connection to the community and learn from peers
6 individual coaching sessions during and after the program to support you in accelerating your career
'Today I believe that the Philippines is a place where I can make the most difference. This program has given me the space to apply and practice what I've learned in the SIM program and I couldn't have been happier for the chance to bring impact home.' - Mia Tengco, Kenya 2016
Program Structure (July 2020 program)
Foundation (7 weeks)
Starting June 29th, 2020
2 webinars per week, at fixed times and dates that will be announced in advance
Independent remote work that will require an average of 15 hours per week
Main topics of each week:
Intro to the program and getting to know the other Fellows (1 week)
Course: Inner Journey of the Changemaker - online phase (2 weeks)
Course: The Practice of Social Innovation - online phase (2 weeks)
Course: Building Intrapreneurship Skills - online phase (1 week)
Course: Managing your Career in the Impact Sector - online phase (1 week)
Immersion (17 weeks)
In São Paulo (Brazil) from August 17th until December 13th, 2020
In Nairobi (Kenya) from August 15th until December 13th, 2020
One 4-day trip at the beginning of the immersion phase
One 3-day trip at the end of the program
Apprenticeship (for those who don't have already a job): 25 hours a week, usually from Monday to Wednesday or as agreed with the apprenticeship host organization, always compatible with Amani Institute courses
10 highly interactive and practical skills courses with global master practitioners
The Practice of Social Innovation
Self-Development: The Inner Journey of the Changemaker
Bio-Empathy: Learning Innovation Tools from Nature
Storytelling as a Leadership Skill
Turning an Idea into a Program or Venture
Leading and Managing Social Impact
Measuring Social Impact
Building Intrapreneurship Skills
Managing your Career in the Impact Sector
One surprise course in each Location
Every Tuesday from 8.30 am to 12.30 pm, every Thursday from 6pm to 10 pm, and approximately two Fridays and Saturdays per month from 9am-6pm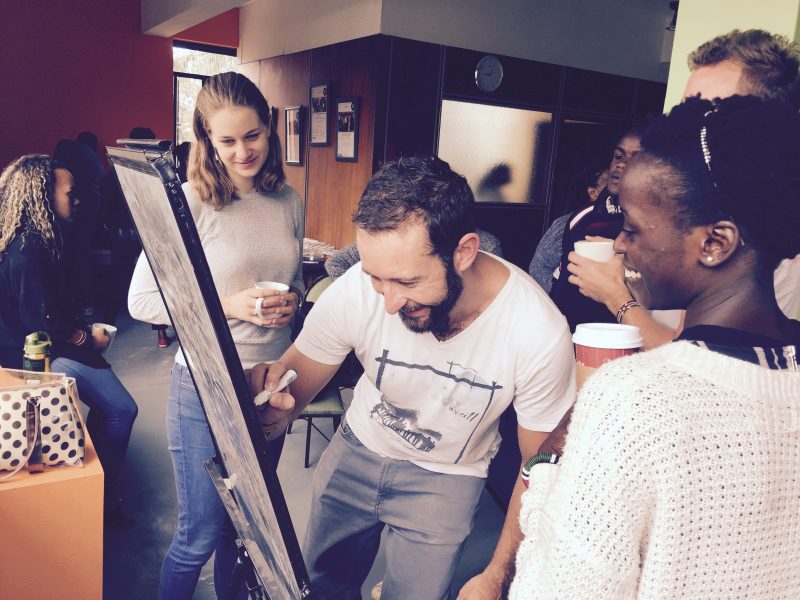 EXPERIENCE Learning by doing - Practice
Acquire solid work experience in one of the most exciting global hubs of social innovation.
1. You will work a Minimum of 24 hours per week throughout the 4 months of the Immersion Phase, to practice what you are learning.
You can keep your own job (if they allow remote working) or work on a startup (roughly 25% of each class are aspiring or current social entrepreneurs). Alternatively, Amani Institute will place you in a local host organization that matches your interests and your learning needs for an apprenticeship. This is a key pillar of the program for those looking to better understand the social sector.
SEE EXAMPLES OF APPRENTICESHIP HOSTS
LEARN ABOUT HYE MI AHN'S APPRENTICESHIP AT ASHOKA.
You will experience first-hand the immense challenges and possibilities involved in social innovation. No matter where you are doing your practice, you will need to create a solution inside the organization. We refer to this as the "intrapreneurship challenge".
2. You will develop your own Social Innovation Project
During the program, you will develop a new idea to address a social problem or opportunity that you personally care about. Through our innovation methodology, we will guide you through a structured process for generating creative ideas. You will prototype a new idea for social change, see how the world reacts, and present your project to complete the program.
READ ABOUT JON'S EXPERIENCE WITH HIS INNOVATION PROJECT
3 - You will build a special connection to the country of your choice, and beyond!
The program includes two multi-day field trips to beautiful parts of the country, site visits, and local field experiences through which you get the chance to dive deeper into the local realities of India, Kenya, or Brazil.
A networking event specifically designed for you, and a series of opportunities to deeply connect with Amani Institute's alumni community and to engage with local and global impact experts and practitioners will provide you with a powerful lasting professional network of support.
EXPERTISE - Professional skills courses
Gain cutting-edge 21st century professional skills from global experts.
You will take part in 10 courses and workshops designed to develop professional skills in high demand by leading employers. But this is no theoretical or academic program! These courses are run by master global practitioners at the top of their fields who will teach you practical tools they use in their own world-changing work on a daily basis.
The courses provide practical tools and methods to help you master the topics – in total, you will learn more than 70 new tools/frameworks that you can apply immediately in your work.
Read more about our approach to building skills for the 21st century.
INSIGHT
Align who you are with the work you want to do, and prepare for the road ahead.
One of the most distinctive elements of this program is our focus on you, the individual embarking on this transformational journey. Throughout the program, you will understand who you are as a leader and changemaker and how to manage yourself to be an even better professional.
In Pictures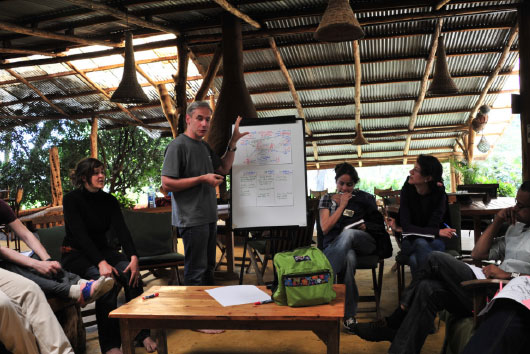 ---
Certifications and Accreditation
---
Awards
---
Learn About Our Alumni
What distinguishes Amani Institute Graduates
---
Costs and Scholarships
Your Investment
Program Cost: USD 7950 (including a non refundable deposit of USD 1000 upon acceptance into the program).
Note: This fee does not cover your airfare and entry visa to India, Kenya or Brazil nor your daily expenses while there. Living costs can vary widely depending on your lifestyle choices. Anyway, our monthly estimate for an international fellow is around 800$ in São Paulo and Nairobi, and 500$ in Bengaluru.
What You Get
The tuition fee covers the following:


Scholarships
Amani Institute understands that the cost of the program may still be difficult for some of our participants. As a result, there will be limited financial aid available in extreme cases of need. Please note that any scholarship offered only covers the cost of the Program. We do not sponsor airfare and housing.