Social Innovation Management Special Edition
The Online Certificate in Social Innovation Management is a 5-month intensive program where you will learn by doing, train with master practitioners, gain skills and build networks, all for the career YOU truly want, no matter where you are located.
All around the world, people are asking what they can do to help in the face of a once-in-a- lifetime global crisis. Thousands of people everywhere want and need to play a role in building a better world going forward. This fully-remote special edition of our award-winning program responds to this urgent global need for changemakers to shape the future through careers of impact. Are you one of them?
The Social Innovation Management program runs in English and it is open to people from all over the world. For the first time ever, you can do the program from anywhere in the world you are based. You can also do it even if you are currently working.
APPLICATIONS ARE CLOSED
| Current Program Dates | Locations | Scholarship Deadline | Final Deadline |
| --- | --- | --- | --- |
| July 20th - December 18th 2020 | Global- Online | June 22nd , 2020 | July 6th 2020 |
---
The Program
This is not a typical online course where you just watch video lectures and comment online. This is a high-intensity interactive experience.
The practical nature and the highly-personalized elements of the program mean that you join live classes, receive personalized coaching sessions, and practice your learning in a tailored way.
Through this innovative program, you will gain both systemic and granular understanding of the social impact sector, as well as build cutting-edge 21st-century skills with the help of global practitioners who are masters in the fields of Leadership, Entrepreneurship & Management, Communication, and Innovation.
You will become part of an engaging global community of impact professionals while experiencing a collaborative methodology and using online tools that are going to be more and more relevant in the future of work.
You will also think deeply about your own goals and motivations, align who you are with what you want to do, and create a new strategy for your career.
Program Structure
Weekly classes

2 120-minute live interactive webinars per week, at fixed times and dates that will be announced well in advance at a time most suitable for everyone to participate from all over the world (most likely at 3 pm UTC on Tuesday and Thursday)
1 120-minute session per week, in smaller groups based on timezones of participants, to build a deeper connection with the instructors and to get feedback on your work.
8 hours of independent work per week

Personalized coaching sessions across the 5 months of the program
A wide range of networking opportunities to introduce you to the global community of impact professionals, with guest speakers, online gatherings, one-to-one connections.
'Global dialogue' video calls with Fellows from other countries and webinars with Amani alumni to learn from peers and strengthen your connection to our community of 500+ Fellows from 63 countries
With our emphasis on real-world application, you will also have the opportunity to apply on the job what you learn in the online sessions, and make sense of the social impact sector.
Not sure how each element of the program work?
Check out the program outline. DOWNLOAD THE PDF

Gain Expertise
10 highly interactive and practical skills courses
The Practice of Social Innovation

- Instructor: Pauline Ndonga, Amani Institute

The Inner Journey of the Changemaker

- Instructor: Raiana Lira, Amani Institute

Building Intrapreneurship Skills

- Instructor: Flavia Cerruti, Amani Institute

Managing your Career in the Impact Sector

- Instructor: Arjun Sashidhar, Amani Institute

Bio-Empathy: Learning Innovation from Nature

- Instructor: Denise DeLuca

Storytelling as a Leadership Skill

- Instructor: Ameen Haque

Brand Thinking for Changemakers

- Instructor: Anne Miltenburg

Measuring Social Impact

- Instructor: Tena Pick

Fundraising for Social Impact

- Instructor: Carrie Rich

Leading Purpose-Driven Teams

- Instructor: Robert Wolfe
The courses provide practical tools and methods to help you master the topics – in total, you will learn more than 70 new tools/frameworks that you can apply immediately in your work.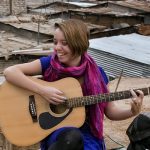 The courses are so practical. Each week I find myself applying what I learnt the previous week into my current job." NATALIE LUKKENAER (Netherlands), Kenya 2015.
Faculty and Guest Speakers
The faculty and guest speakers of the program are all global leaders in their fields and active practitioners of social change, including (but not limited to) the following: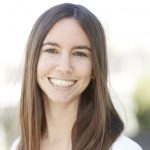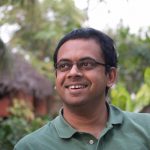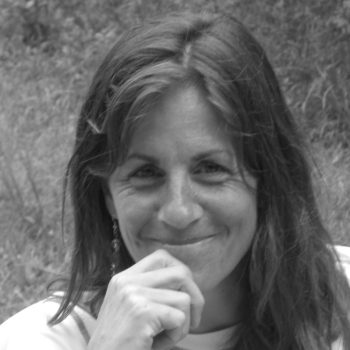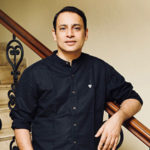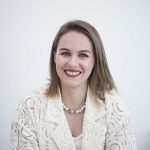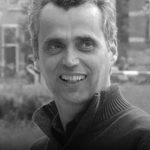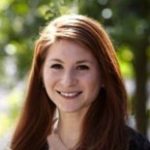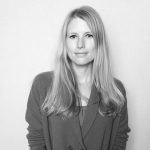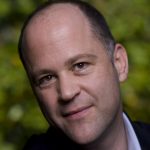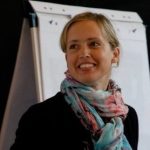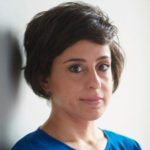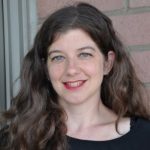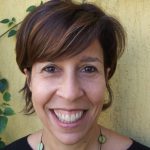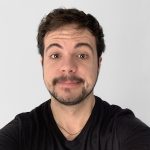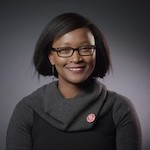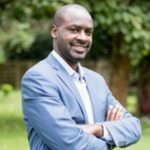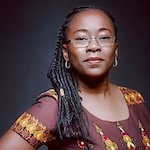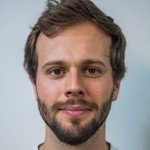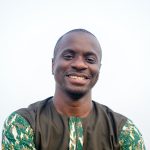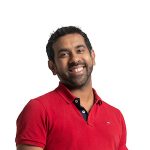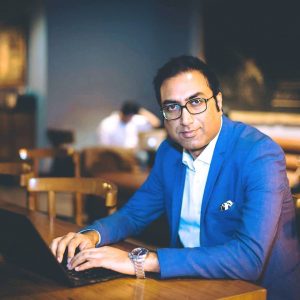 Gain Experience!
Apply on the job
With our emphasis on real-world application, from September to December you will also apply on-the-job what you learn in the virtual sessions, and make sense of the social impact sector. You will work a minimum of 24 hours a week, through:
Targeted application in your own place of work if you already have a job or your own start-up, OR
A guided process to find your own 3-month apprenticeship in the city where you are located, OR
An online consulting project selected for you by Amani Institute in a social impact organization, where you will work in a team with other Fellows.
You will experience first-hand the immense challenges and possibilities involved in social innovation. No matter where you are doing your practice, you will need to create a solution inside the organization. We refer to this as the "intrapreneurship challenge".
Develop your own Social Innovation Project
During the program, you will develop a new idea to address a social problem or opportunity that you personally care about. Through our innovation methodology, we will guide you through a structured process for generating creative ideas. You will prototype a new idea for social change, see how the world reacts, and present your project to complete the program.
Build a special connection to a global community of changemakers!
More than 500 Fellows from 63 countries have already graduated and created an active community ready to inspire, support and challenge you on your impact journey. Further networking opportunities with guest speakers and global impact experts and practitioners will be specifically designed for you to provide you with a powerful lasting professional network of support.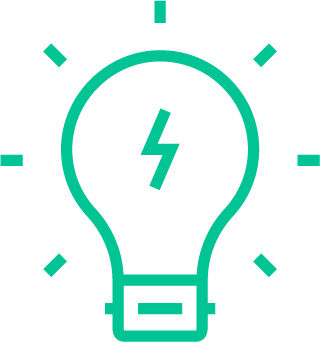 Gain Insight!
Align who you are with the work you want to do, and prepare for the road ahead.
Personal Leadership Development
Our signature personal leadership development curriculum, called The Inner Journey of the Changemaker, is a unique component of the program relative to other educational institutions. The course features many tools and practices of self-development to help you align your passions and purpose, understand how to manage yourself in a demanding field of work and thrive in a constantly changing world. Several past Fellows have called this course life-changing!
Individual Support
Throughout the program, you will have regular meetings with Amani staff to assess your progress and ensure you are continually learning and growing, coaching you to make the most of the experience and strategize about your career path. You may also have up to two additional coaching sessions after the program ends.
---
Who we are looking for
Diversity is one of the foundations of the Amani experience. The vastly different backgrounds of our Fellows are critical to the program, which thrives on the stories and perspectives they bring with them.
While we look for diversity in terms of personal and professional backgrounds, all of our Fellows go through a competitive selection process and share the Amani values.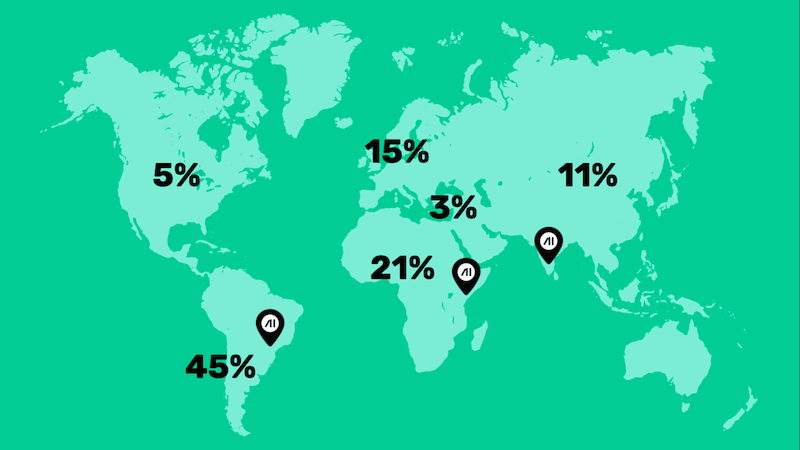 A TASTE OF OUR DIVERSE NETWORK ON FLICKR
Formal requirements
A university degree (undergraduate/Bachelor's) OR
At least two years of practical experience (either working or volunteering) in the social sector
Alignment with our core values: Vision, Courage, Empathy, Changemaking and a Global Mindset
Learn more about the blended edition: