Social Innovation Management
This program is about learning by doing, training with master practitioners, unlocking your potential, and preparing to build the career YOU truly want. You will choose whether you want to do the program in Kenya, Brazil, or India. You can take part in the Social Innovation Management program even if you have a full time job or your own venture.
Next Program: July 10th, 2019 – April 15th, 2020
Locations: Brazil | India | Kenya
Fellows: 60
Language: English
---
Who we are looking for
You want your work to have meaning and impact and are a person with the courage, empathy, vision and determination needed to create change. You want to:

Explore your future
You feel restless with your current position and are ready for a journey that moves you closer to understanding your true purpose.
Unlock your entrepreneurial potential
You want to create your own social venture or are looking to apply creative skills inside an organization.

Change the world
You have already worked in social change, or you hope to move your career in that direction – to do work you are proud of.

Accelerate your Career
You want to become a global citizen, take your career to the next level, and build a strong global network.
Formal Requirements
A university degree (undergraduate/Bachelor's) 
OR
At least two years of practical experience (either working or volunteering) in the social sector

Alignment with our core values: Vision, Courage, Empathy, Changemaking and a Global Mindset
Where our Fellows come from
Diversity
Diversity is one of the foundations of the Amani experience. The vastly different backgrounds of our Fellows are critical to the program, which thrives on the stories and perspectives they bring with them.
While we look for diversity in terms of personal and professional backgrounds, all of our Fellows go through a competitive selection process and share the Amani values.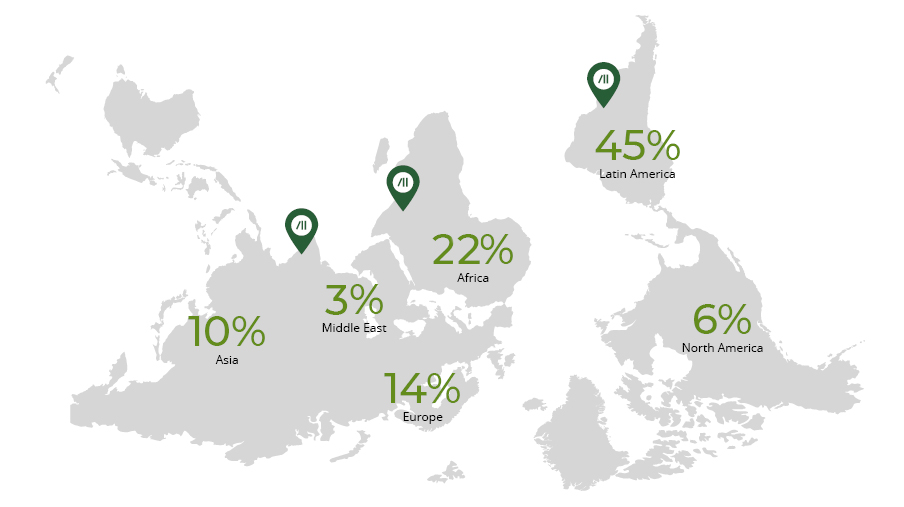 Private Sector
NGO, Social Enterprise, etc.
Private Sector
Corporation, Start-Up, etc.
Social Sector
Government, UN, etc.
---
The Program
Program structure
Your Post-Graduate Certificate in Social Innovation Management brings together a diverse group of 60 like-minded individuals from around the world, with roughly 20 in Nairobi, Bengaluru, and Sao Paulo each. They are committed – like you – to building the skills to create positive impact.
You will build cutting-edge 21st century skills with the help of global practitioners who are masters in the fields of Leadership, Communication, Entrepreneurship & Management, and Innovation. You will get a hands-on experience of making change in an organization you care about. You will also think deeply about your own goals and motivations, and begin to align who you are with what you want to do in the next phase of your career.


Our promise
You will build the global network, professional experience, self-awareness, leadership capacity, and innovation skills you need to create change.



'Today I believe that the Philippines is a place where I can make the most difference. This program has given me the space to apply and practice what I've learned in the SIM program and I couldn't have been happier for the chance to bring impact home.' – Mia Tengco, Kenya Class 6
Not sure what your time with Amani Institute will look like? Check out this program outline!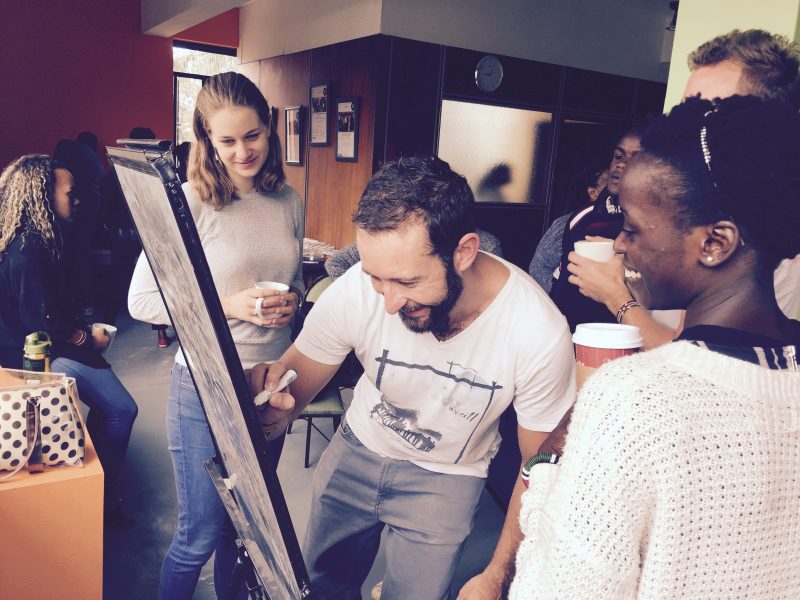 Experience
Acquire solid work experience in one of the most exciting global hubs of social innovation.
During the program, you will be able to practice what you are learning in the following two ways:
A. Your Social Innovation Project
In your social innovation project, you will develop a new idea to address a social problem or opportunity that you personally care about. Through our innovation methodology, we will guide you through a structured process for generating creative ideas. You will prototype a new idea for social change and see how the world reacts.
READ ABOUT JON'S EXPERIENCE WITH HIS INNOVATION PROJECT
B. Your own start-up
Roughly 25% of each class are aspiring or current social entrepreneurs looking to build their skills to lead an organization. We welcome social entrepreneurs into the program and provide support to rapidly develop and/or scale their ideas.
OR
Your apprenticeship
Gaining relevant work experience via an apprenticeship is a key pillar of the program for those looking to better understand the social sector. We will place you in a host organization that is working in a field you care about, and in which you will experience first-hand the immense challenges and possibilities inherent in making social impact. You will work a minimum of 24 hours a week throughout the 4 months of the Immersion Phase.
Expertise
Gain cutting-edge 21st century professional skills from global experts.
You will take part in 10 courses and workshops designed to develop professional skills in high demand by leading employers. These courses are run by master global practitioners at the top of their fields who are practicing daily the skills they will teach. Past faculty have included – among others – a Nobel Peace laureate, the former director of leadership development at McKinsey, a Hollywood producer, leading impact investors, and foundation directors.
The Faculty varies in each program and location. Yet, regardless of the country in which Fellows do the program, they will learn the same professional skills courses about the core skills needed to create effective change. The courses provide practical tools and methods to help you master the topics – in total you will learn more than 70 new tools/frameworks that you can apply immediately in your work.
The 10 Courses:
The Practice of Social Innovation
The Inner Journey of the Changemaker
Introduction to Changemaking
Bio-Empathy: Learning from Nature
Turning an Idea into a Program or Venture
Storytelling for Change
Managing Social Impact Organizations
Leading Purpose-Driven Teams
Measuring Social Impact
 One Surprise Course in each Location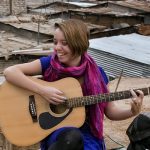 The courses are so practical. Each week I find myself applying what I learnt the previous week into my current job." NATALIE LUKKENAER (Netherlands), Kenya Class 4.
Examples of past classes have included:



The schedule for the courses will be made available prior to your arrival in Nairobi, Bengaluru, or São Paulo. 
Read more about our approach to building skills for the 21st century.
Each course will have a syllabus, reading list and set of exercises and activities to complete both inside and outside the classroom. In addition, several guest speakers from around the world will participate in the courses, sharing their work and wisdom with you.
Insight
Align who you are with the work you want to do, and prepare for the road ahead.
One of the most distinctive elements of this program is our focus on you, the individual embarking on a wonderful new chapter in life. Throughout the program, you will understand your own leadership path and how to grow along with your work. 

Personal Leadership Development
Our signature personal leadership development curriculum, called The Inner Journey of the Changemaker, is a unique component of the program relative to other educational institutions. The course will feature many tools and practices of self-development as well as many guest speakers from around the world to help you align your passions and purpose, and understand how to manage yourself in a demanding field of work. Several past Fellows have called this course their highlight of the program. 

Field Visits
The program also includes two multi-day field trips to beautiful parts of the country, site visits, and local field experiences through which you get the chance to dive deeper into the local realities of India, Kenya, or Brazil.

Mentorship and Networking
You will also learn how to find and develop a mentor, and build lasting professional networks of support.

Peer Coaching
Learning how to coach others is an important professional skill. You will be assigned peer coaches to help you work on your progression as a changemaker. Likewise, you will also serve as a peer coach to other students.
While in the Immersion stage, you will also have regular meetings with Amani staff to assess your progress and ensure you are continually learning and growing.
In Pictures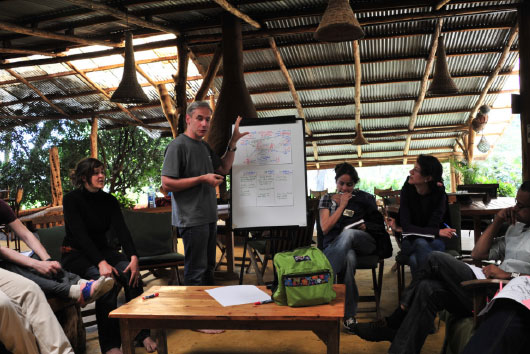 ---
Certifications and Accreditation

Completing this program means you complete 25% of an MBA through Lynn University. The rest of the MBA can be done either online or at Lynn's campus in Florida, USA.

Become eligible for the United Nations-mandated University for Peace Diploma in Social Innovation by only completing two additional online courses.
---
Learn About Our Alumni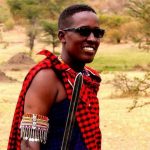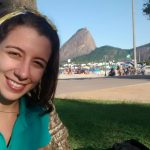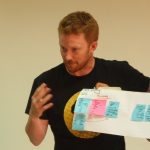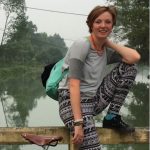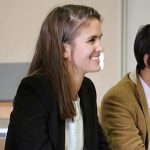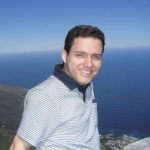 What distinguishes Amani Institute Graduates
---
Costs and Scholarships
Your Investment
Program Cost: USD 7950 (including a non refundable deposit of USD 1000 upon acceptance into the program). 
Note: This fee does not cover your airfare and entry visa to Bengaluru, Nairobi or São Paulo nor your daily expenses while there. Read our Frequently Asked Questions section to learn more about life in these cities.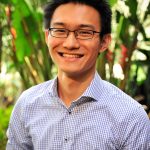 (The program) is one of the greatest experiences of my life. It has a totally innovative approach addressing a variety of topics, e.g. design thinking, systems change, and at the same time you will have the chance to practice that in different organizations to make a positive social change. Trust me this is the best social innovation learning-by-doing experience I've ever had.JERRY ZHU (China), Kenya Class 1. 
What You Get
The tuition fee covers the following:








The True Cost of the Program
Providing a world-class educational and life-changing experience is expensive to do. Amani Institute, as a social enterprise, depends on program fees to sustain itself. But we are committed to being accessible to as many people as possible. The true cost of this program at global market rates is over $16,000; we subsidize 50% of this through our consulting and training work. This means that you receive a 50% scholarship to start with!
Scholarships
In addition to the initial 50% scholarship, Amani Institute understands that the cost of the program may still be difficult for some of our participants. As a result, there will be limited financial aid available in extreme cases of need. Please note that any scholarship offered only covers the cost of the Program. We do not sponsor airfare and housing.
Please do not let financial worries prevent you from applying. We will do our best to help you with the cost or guide you towards crowd-funding models, potential scholarship from external sources and low-interest loans.
Have additional questions about the SIM Program, please visit our FAQ page here.