Skills for the 21st Century
The focus of our work is building core professional skills desired by employers and necessary for success in the global economy.
'I don't care what you studied; I want to know what you can actually do", is a common lament amongst employers. Our research study pointed out that the most essential skills sought after by employers are skills of Leadership, Communication, Creativity or Problem Solving, and Management. The majority of courses at Amani Institute fall under one or more of those four skill-sets.
We're often asked why our focus is more on "soft skills" than hard or technical skills. There are three reasons for this. The first is that technical skills are easier to find in typical university programs or online courses, compared to soft skills, which require comparatively higher levels of facilitation and learning from others. Second, most employers believe that they can hire for technical skills or conduct in-house training on those topics. Finally, and most importantly, there's nothing "soft" about soft skills. In fact, they are much harder to master than technical skills, and you never really become an expert in them – soft skills require lifelong learning and constant improvement.
Below are examples of courses offered at Amani Institute in these 4 areas:

Communication
Non-Violent Communication
Storytelling for Change
Coaching

Leadership
The Inner Journey of the Changemaker
Leading in the Age of Uncertainty
Leading Purpose-Driven Teams

Management
Managing Social Impact Organizations
Measuring Social Impact

Creativity / Problem Solving
The Practice of Social Innovation
Design Thinking
Bio-Empathy: Learning from Nature
Systems Change

Turning an Idea into a Program or Venture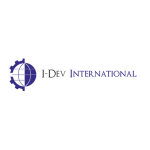 Our Amani Apprentice added as much value as an MBA intern would. Patricia Chin-Sweeney Director, i-Dev